Soft Landing — a new business offering relocation services — has been launched by Lloyd Holder and Cecilia 'Cesa' Edwards, offering services including arranging accommodation and transportation, and offering a range of information on topics including schools, business registration, groceries, medical care, insurance and more.
A spokesperson said, "Digital nomads and other business people looking to move to Bermuda can now rely on a team of Bermudians to make the transition seamless.
"A new local business, Soft Landing is a one-stop relocation service launched by Bermudian entrepreneurs Lloyd Holder and Cecilia 'Cesa' Edwards.
"With years of hospitality, transport and real estate experience between them, they support new residents with practical and social transition, even before they arrive in Bermuda."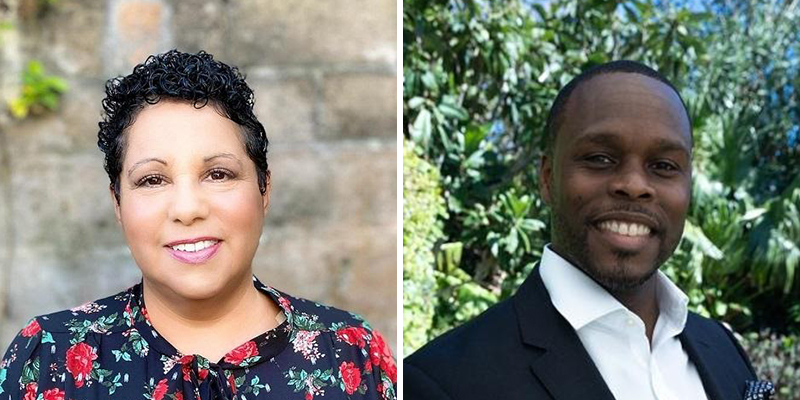 Mr. Holder said; "Many digital nomads who've applied and received 1-year visas to live in Bermuda have not yet moved here. It's one thing to have the idea but it can be a beast to make it happen. It's a big deal to move countries, with an endless list of things to consider, especially for a short term; it needs to be worth the effort.
"That's where we come in. We take care of the logistics of relocating countries, the small and important tasks that are often time consuming and require local knowledge. Soft Landing bridges the gap to make it easier for people who are ready to call Bermuda home."
Services provided by Soft Landing include relocation basics such as arranging housing [rentals or sales] or short-term accommodation, transportation, school enrolment information, business registration information, groceries, medical doctors, insurance and more.
Mrs. Edwards said; "The number one reason that people leave a country after relocating is because they're bored. Feeling good about where you live matters. We're a hospitality-focused one-stop-shop – we help people feel at home quickly and easily by removing the hurdles and introducing them to social opportunities.
"Once you discover the Bermuda lifestyle like finding your favourite coffee shop, knowing how to get where you're going, understanding cultural norms, local humor, and where to go on a Friday night, then it feels like home. We promise convenience, cost saving and a sense of community."
The entrepreneurial duo won the Bermuda Economic Development Corporation [BEDC] 2020 Rocket Pitch Contest with their idea for Soft Landing relocation, and are now open for business.
They work directly with new residents and permit seekers, and are also available to support Bermuda's corporate entities, recruitment agencies and Bermuda's business and technology incubator groups.
"We care about the long term future of Bermuda," said Mr Holder, "and we see ourselves as part of the solution to setting up the island well in a post-pandemic economy, by including Bermudian businesses in our service directory.
"Bermuda is open for business and that's a message the world needs to hear. What we offer aligns with and complements the work of Bermuda Tourism Authority [BTA] and Bermuda Business Development Agency [BDA] and we're proud, as a private sector business, to do our part."
Read More About