[Updated - Government announced eight school sites will be "discontinued as public primary schools during a phased roll-out".]
Minister of Education Diallo Rabain will address the public via the Government media channels at 8pm this evening [July 22], when he will be "sharing the final decision for parish primary schools."
The Government media has uploaded the video to one of their YouTube channels and it is set to premiere — as in be available to watch — at 8pm this evening.
Update 8.25pm: Screenshots of the key details shown in the Government's broadcast are below.
The Minister said the following school sites will become parish primary schools: Paget, Purvis, Dalton E. Tucker, Somerset, East End, Francis Patton, Harrington Sound, Elliot, Victor Scott and West Pembroke, while schools that will be "discontinued as public primary schools during a phased roll-out plan from 2023 to 2027″ include Gilbert, Heron Bay, Port Royal, West End, St. George's Prep, St. David's, Prospect, and Northlands.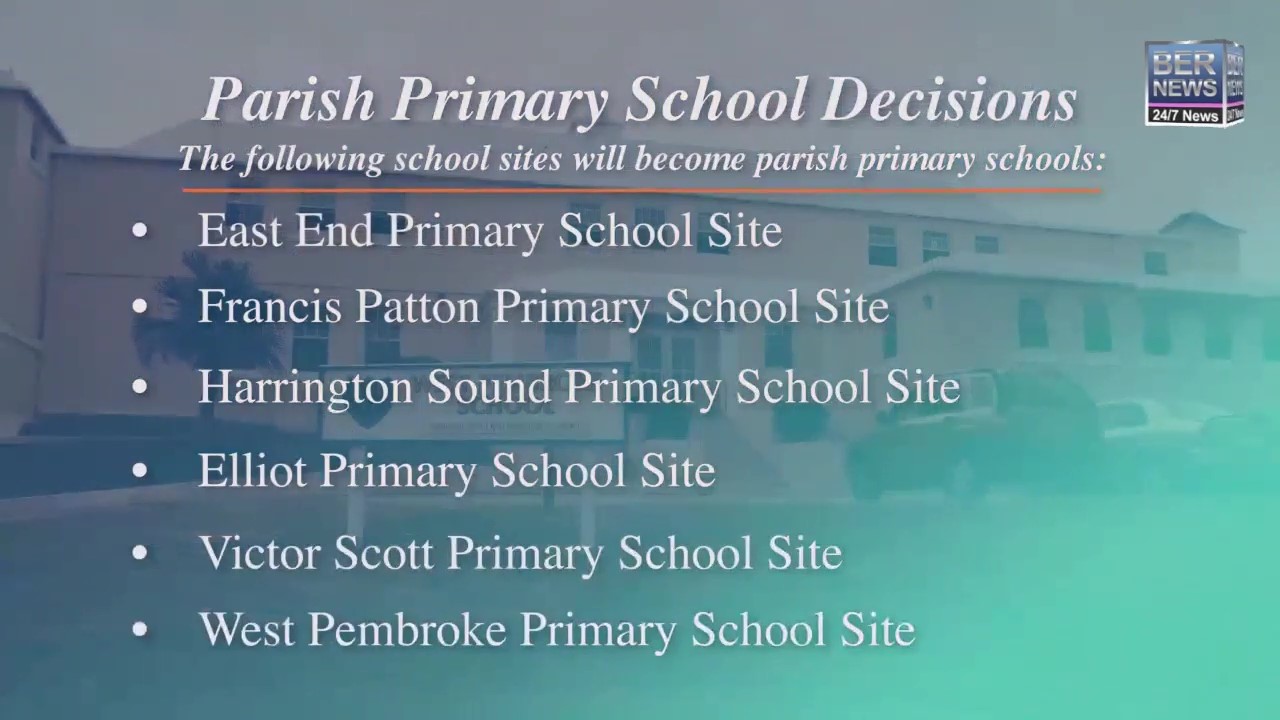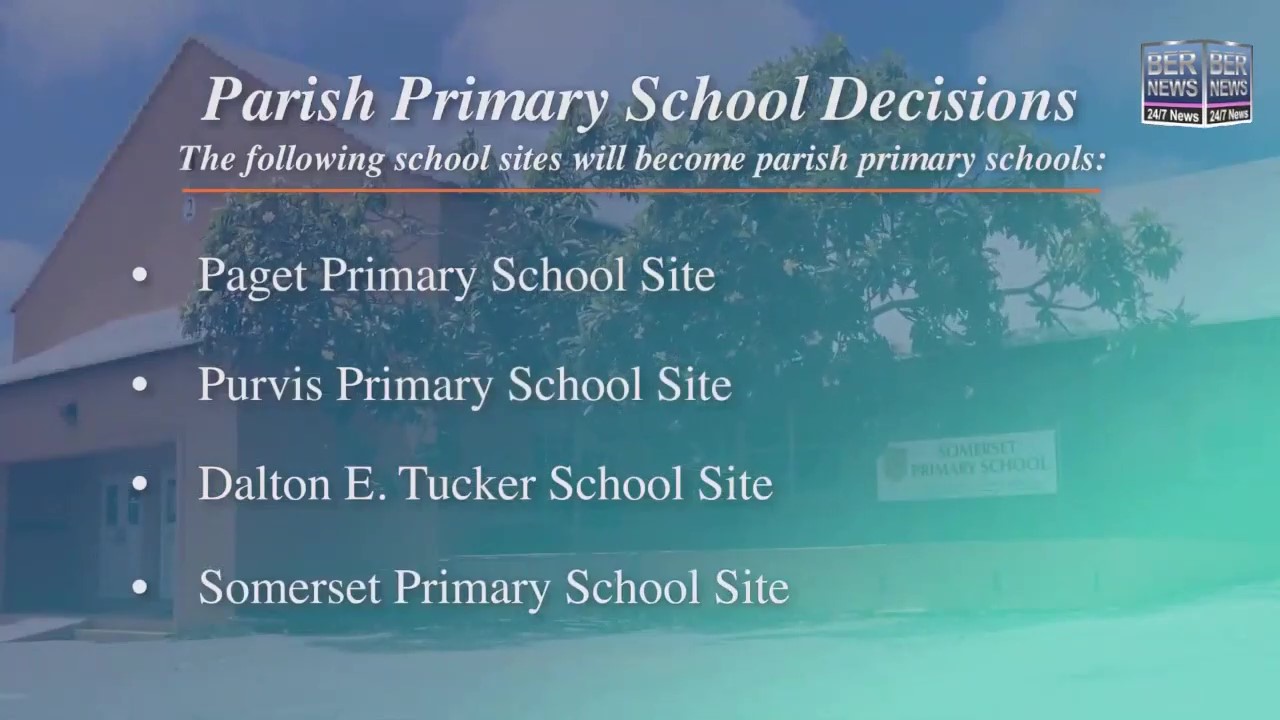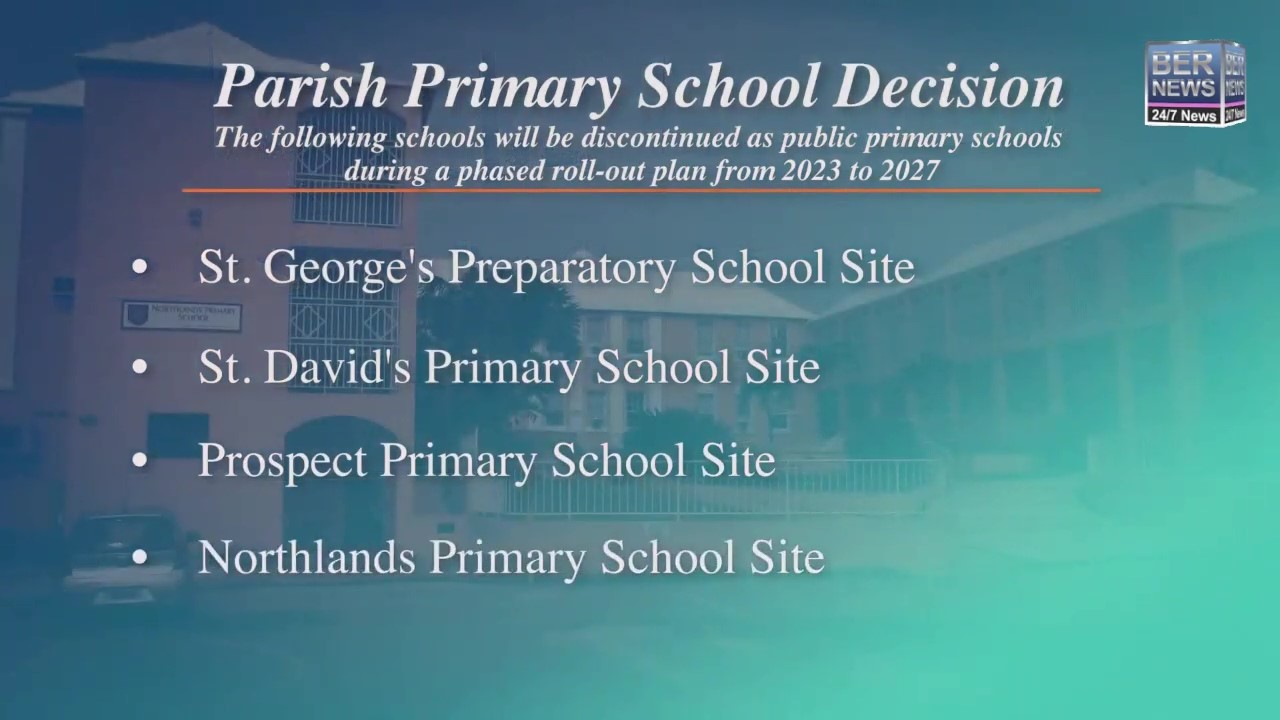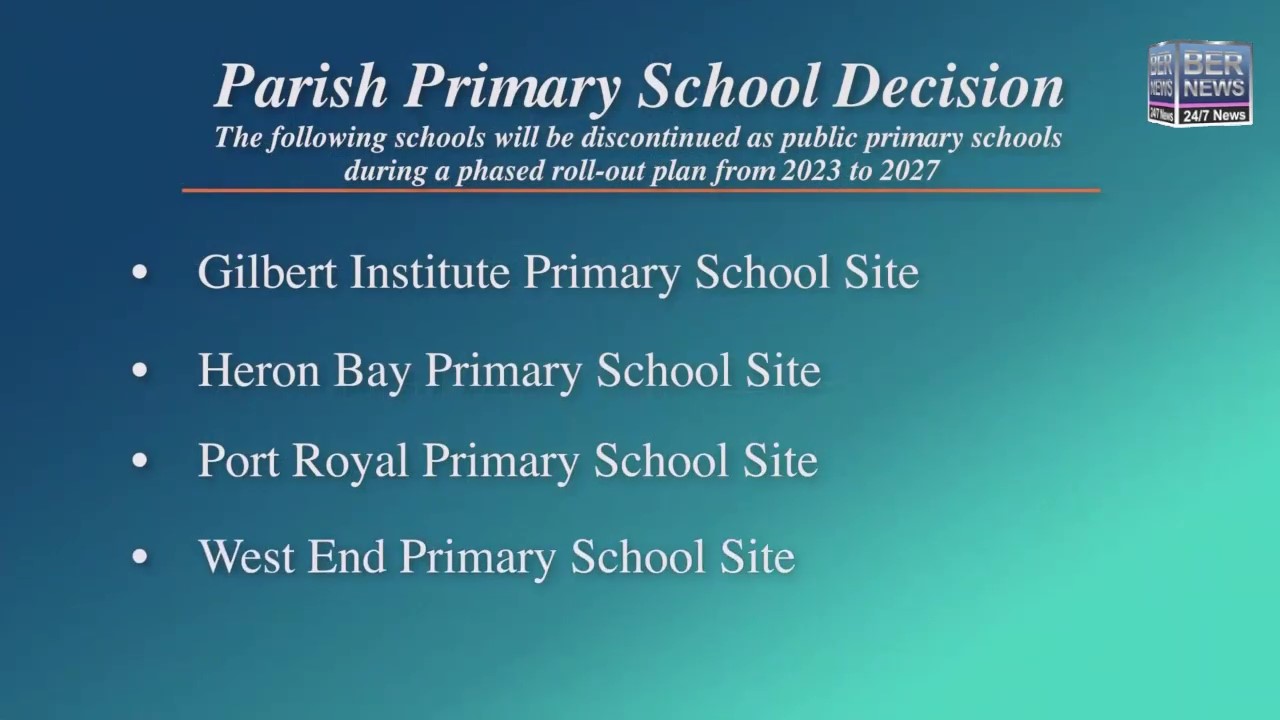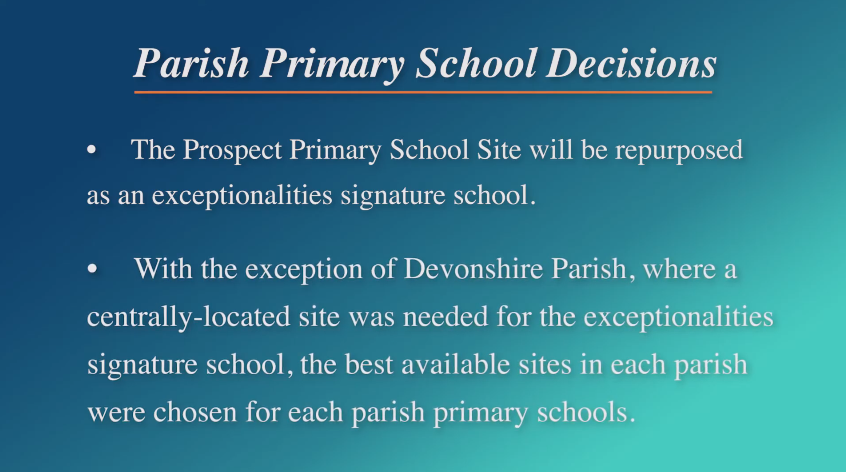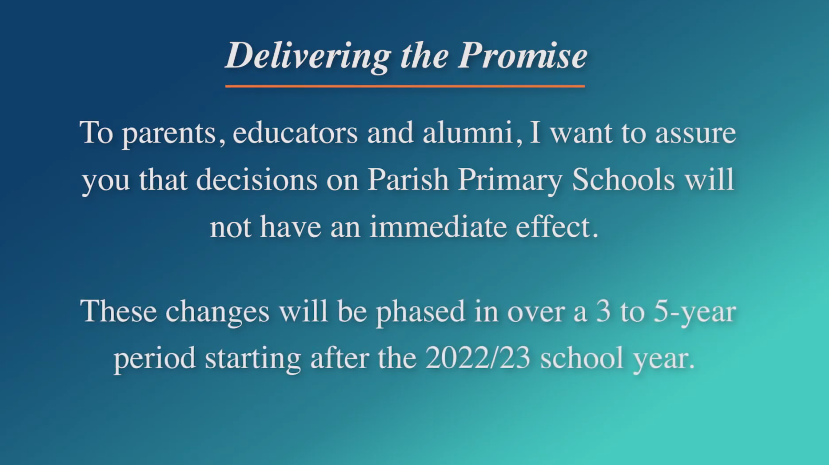 Read More About