Citizens Uprooting Racism in Bermuda [CURB] will be hosting a free webinar entitled "Emancipation In The Bermuda Context" on Tuesday, July 27th.
CURB said, "How much were owners of the enslaved compensated in Bermuda? What is the legacy of Sir George Somers, and why has the last Friday of July been changed to recognise National Hero Mary Prince? What is the origin of Cup Match, and why was it an unofficial holiday for more than a century?
"Join us for a free webinar, where we'll delve into the history of how the abolition of slavery, Emancipation, unfolded in Bermuda. Register to receive a link here.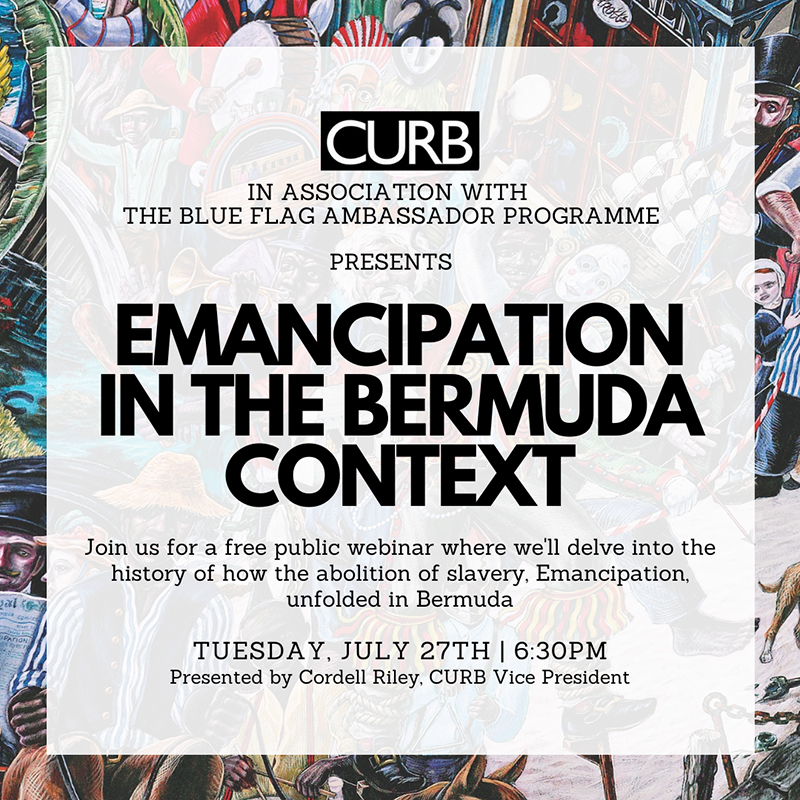 Read More About