[Updated] Bermuda's Jessica Lewis is set to compete in the T53 Women's 800m heats at the Paralympic Games in Tokyo from approximately 10.36pm onwards [Bermuda time] this evening [Aug 28].
There are two heats scheduled, one at 10.36pm and one at 10.41pm and the official schedule lists Ms Lewis as competing in the second heat, however under the old mantra 'better safe than sorry,' it is advised you tune in early just to be sure.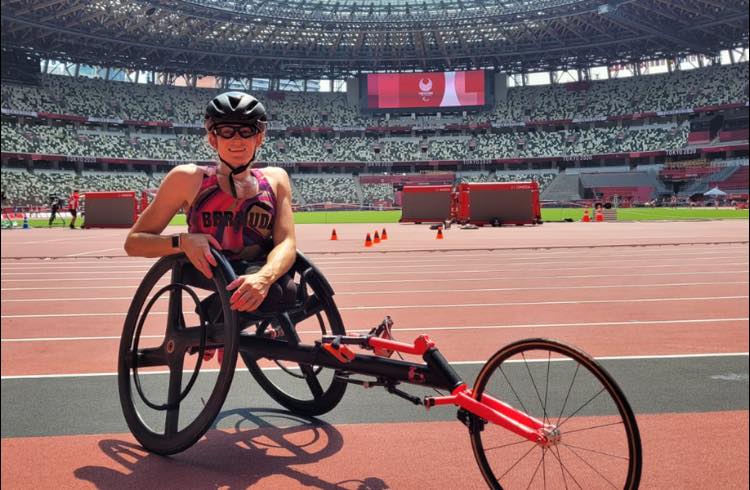 Ms Lewis — making her third Paralympic appearance for Bermuda — will be in the heat along with Angela Ballard of Australia, Chelsea McClammer from the USA, Hamide Dogangun from Turkey, Catherine Debrunner from Switzerland, and China's Zhou Hongzhuan, who is the Paralympic Record holder. The first 3 in each heat and the next 2 fastest advance to the finals.
This is the first event for the Bermudian sprinter, who will also compete in the 100m and 400m, and she is among the very best in the world at the 100m — a distance in which she has won a World Championship medal and holds the Parapan record — and she will race in the 100m finals at around 8.30am [Bermuda time] this Wednesday [Sept 1] and everyone is encouraged to make a note of the date so they can tune in.
The stream below should show the event for Bermuda based viewers; if you are a Bermudian overseas in the US and/or the UK it may be geo-blocked for you, however please check the BBC and NBC television/online channels where it should be showing.
The live stream below should start showing at around 9.20pm Bermuda time, and if you are wondering why it says 'morning' that is as it refers to local time in Japan, which is 12 hours ahead of us. We believe the stream below is the correct one, they run multiple streams at the same time, and in case there is any error, please check the Paralympic YouTube channel directly.
Update 9.24pm: The live stream is underway, and they showed a 'session schedule' [screenshot here] and it did list the T53 800m heats, which is what Ms Lewis is in, so we do think the stream below is correct!
Update 10.50pm: The race has concluded, Jessica Lewis finished 6th in the heat, hitting a personal best time of 1:57.77. We have removed the live stream and added some screenshots from the race below.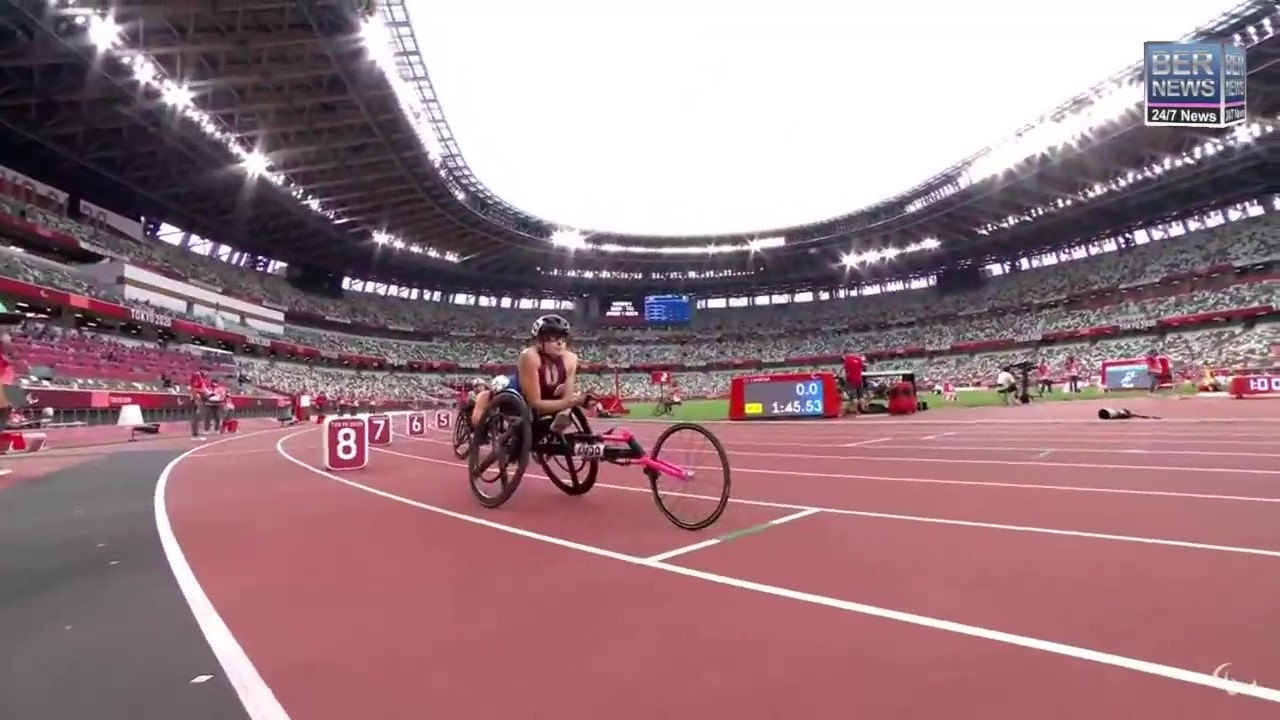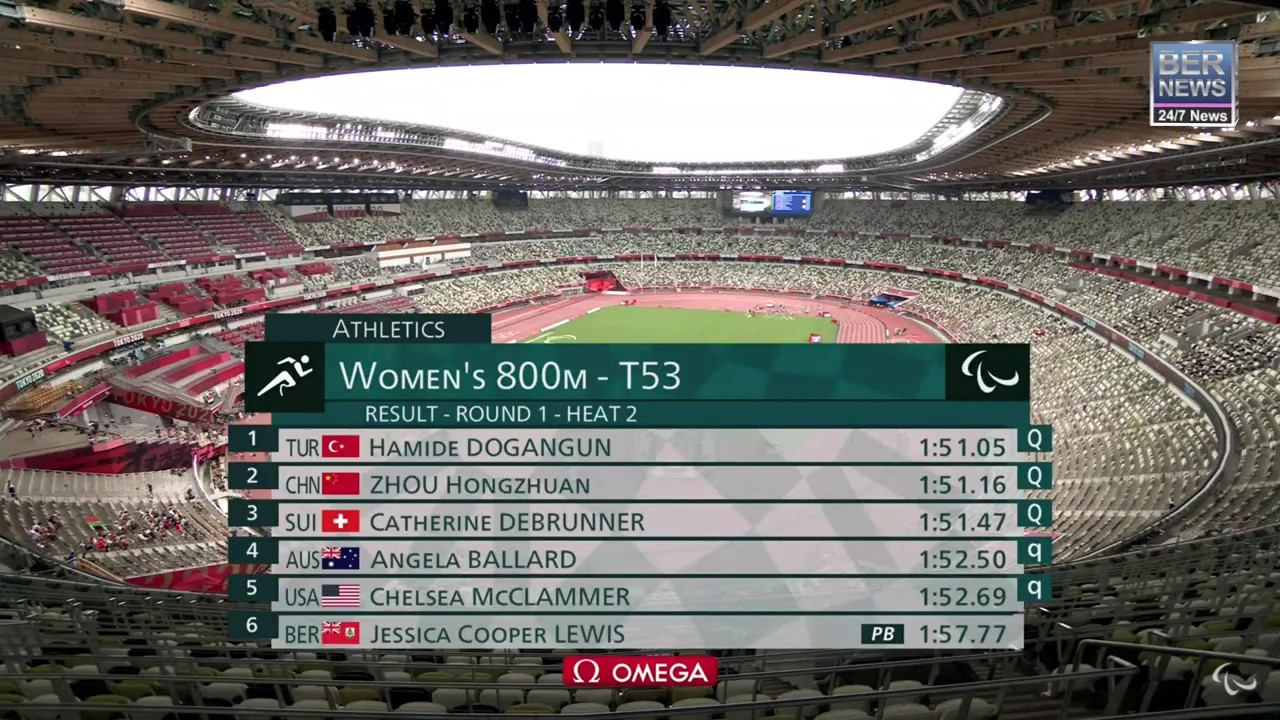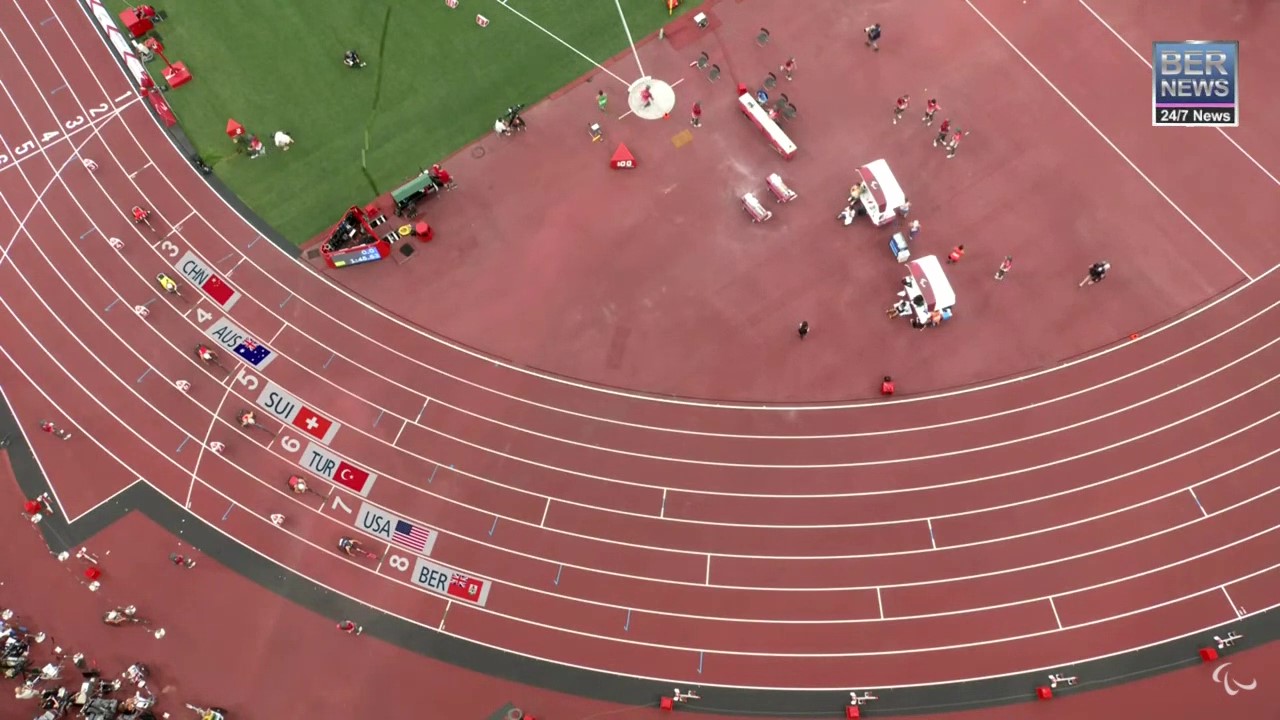 Read More About