Adriana Penruddocke, Nancy Rickmann, Jade Smith and Moriah Wheddon have all completed a course and qualified as RYA Start Windsurfing Instructors.
A spokesperson said, "Since March 2020 during the Easter Holidays, Bermuda's first RYA Start Windsurfing Instructor course had been planned but then put on hold due to the coronavirus covid-19 pandemic.
Following in a line on the windsurf board, photo by Simon Winkley RYA Windsurf Trainer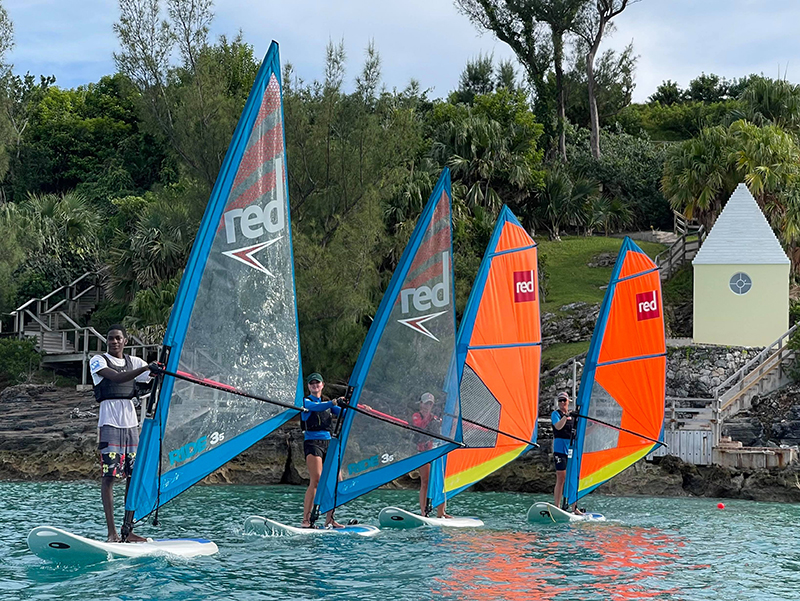 "This past week Monday, 6th September until 10th September, we had 4 candidates, [3 local Bermudians,] take part in the 5-day course run at one of our Royal Yachting Association Accredited [RYA] recognised training centres.
"This course was run by an RYA Windsurfing Trainer and moderated at the end, by an independent RYA Windsurfing trainer.
Tris Best-RYA Windsurf Trainer Moderator, Nancy Rickmann- candidate, Moriah Wheddon- candidate, Adriana Penruddocke- candidate, Jade Smith- candidate and Simon Winkley- RYA Windsurf course trainer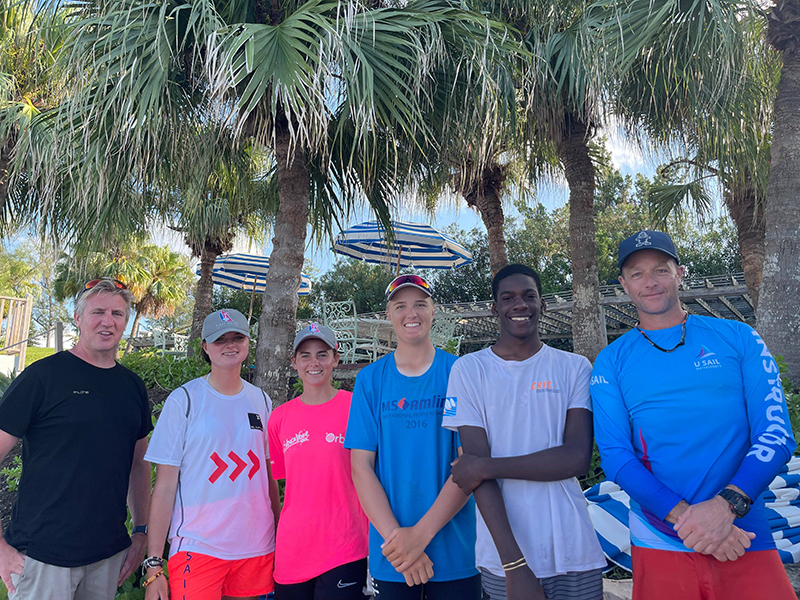 "All 4 candidates, Adriana Penruddocke, Nancy Rickmann, Jade Smith and Moriah Wheddon qualified as RYA Start Windsurfing Instructors. This is a great achievement to help to bring RYA start Windsurfing to the island and encourages others to try this fun sport."

Read More About