American football player Devwah Whaley leads the German Football League semifinals in rushing yards with 139 yards, and 3 TDs on 18 carries.
The American Football International website said, "The German Football League semifinals were clearly dominated on offense by one team as the Dresden Monarchs led all three categories.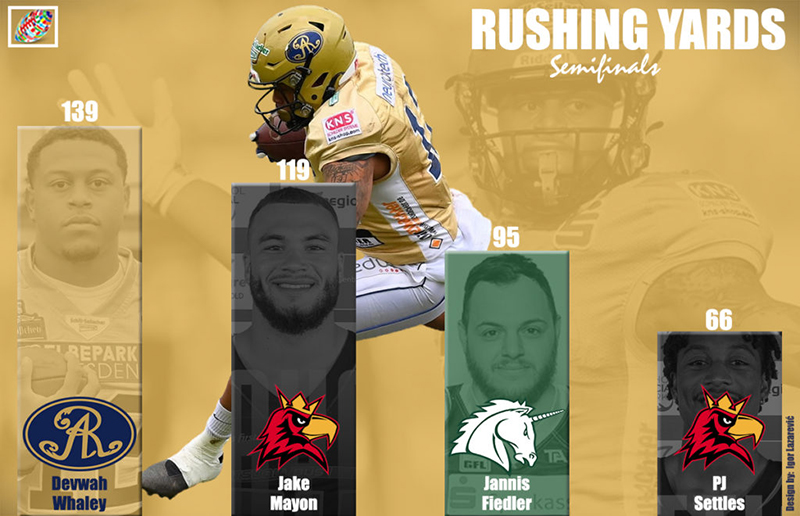 "The leaders in Passing, Rushing and Receiving among the four semifinals teams – Dresden Monarchs, Saarland Hurricanes, Schwäbisch Hall Unicorns, and Potsdam Royals – all came from the Monarchs who put on an excellent display in blanking the Saarland Hurricanes.
"Monarchs RB Devwah Whaley led all rushers with his 139 yards and 3 TDs on 18 carries. Jake Mayon of the Potsdam Royals carried the ball 17 times for 119 yards while Unicorns backup RB Jannis Fieldler had 19 carries for 95 yards. Finally, Potsdam QB PJ Settles had 12 carries for 66 yards and 1 TD in a losing cause against Schwäbisch Hall."
You can read the full story here on the American Football International website.

Read More About