Island Self-Storage has expanded into a new facility to provide a solution for people who may be renovating or relocating and looking to store bulky household items including furniture.
The new 3,250-square-foot space is situated in Mill Creek Road next to ISS's first self-storage facility. Since opening doors in 2010, this is the fourth expansion for the company and the new facility offers ten secure storage units ranging from 80 square feet up to 576 square feet.
Left to right:- Owner – Donald MacKenzie; Co-Managers – Shawn Gravito and Fawn Wade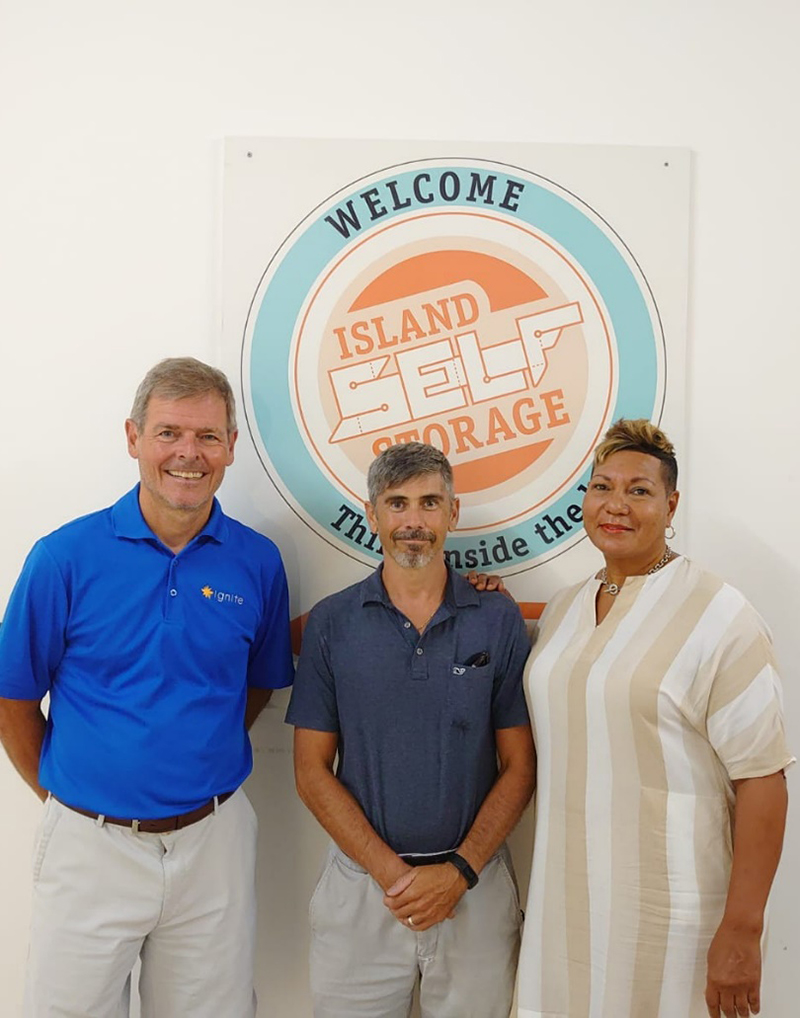 Shawn Gravito, a manager at ISS, said: "We are seeing demand from clients who want larger storage space to accommodate household moves and renovations and who struggle to find options to store their furniture".
Fawn Wade, co-manager at ISS, said the newest storage space was being launched because of strong demand. "We turn away customers daily and have had a high volume of enquiries about larger units for people with bulkier items. Despite not having actively marketed the product yet, we have already taken in our first clients." Ms Wade said.
Donald Mackenzie, owner of ISS, said: "Since first launching our original Mill Creek facility, we have greatly appreciated our clients who have kept us at capacity. The newest addition to our storage offering reflects the demand for a slightly different product.
80 square feet up to 576 square feet rental spaces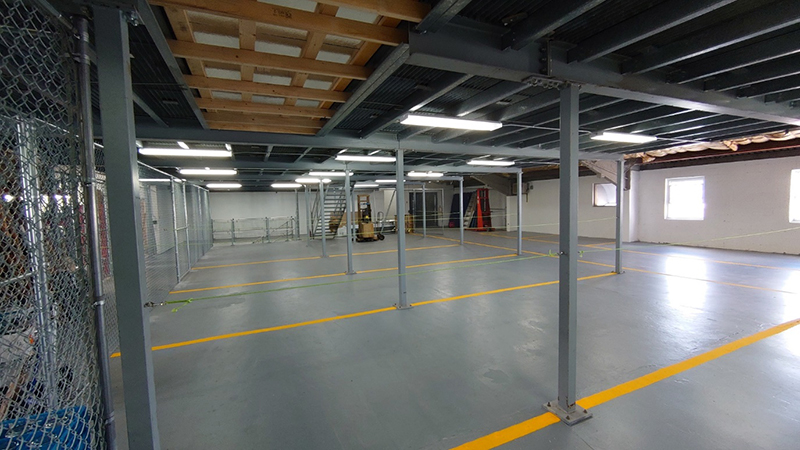 "We were able to configure the new facility to fill the gap for people who may be renovating or relocating and have a household worth of items to store but are not looking to access their unit regularly in between having their items delivered and collected, unlike our self-storage facilities where customers have 24/7 access."
Ms Wade and Mr Gravito will oversee and operate the new facility.
Ms Wade said: "Like all of our units, it will be climate controlled and secure with a variety of different unit sizes. The secure facility will be monitored 24 hours per day by video CCTV surveillance."
"The award-winning storage business seeks to provide top customer service.
"We are always willing to go that extra mile for our clients," Mr Gravito said. "We can provide advice on trucking and shipping agencies and support in co-ordinating the moving of items in and out of storage units."
"Mr Gravito also highlighted that the facilities are always kept clean and tidy, and with climate control, making it ideal for both short and long-term storage.
"The units are rented on a monthly basis. For more information, contact the Island Self-Storage team on 297-8673.
Read More About