The City of Hamilton is advising the public that a new speed bump has been installed on Laffan Street near the City's Works Depot.
A spokesperson said, "The speed bump was installed to serve a dual purpose. Firstly, to slow down traffic in the area and secondly, to provide added protection for a BELCO fuel line, four large electrical cables and the Pembroke Marsh Canal flow pipe – all of which are installed underneath the speed bump.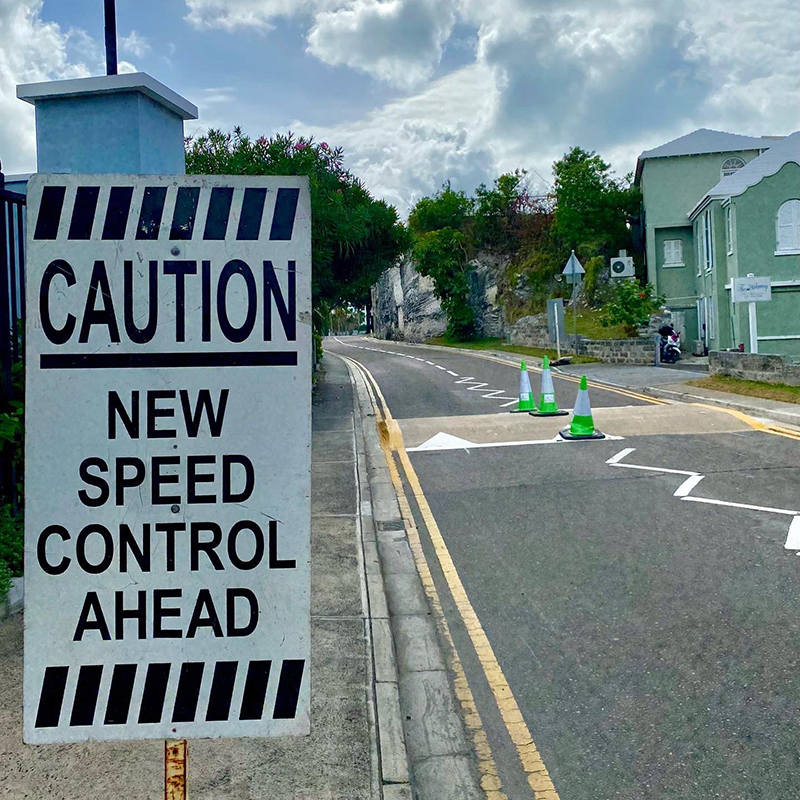 "Previously, the top of the pipe was quite close to the surface of the road and the asphalt was cracking, causing the road to subside at that spot. Further protection was needed for the pipes, fuel line and cables and there was not enough depth to install them any lower in the ground.
"The speed bump is the same profile [size] as the one installed outside of the Royal Gazette offices. As long as drivers proceed slowly over the speed bump, they will be able to cross it without any issues.
"Permanent warning signs and zig-zag markings are installed on both approaches along with temporary warning signs and cones. The face of the bump is marked with arrows. There is a street light adjacent to the speed bump so it is well lit at night."
Read More About