The deadline for submitting comments about the Draft North East Hamilton Local Plan 2021 is on Friday, October 8th.
A Government spokesperson said, "The Department of Planning would like to remind the public that the deadline for submitting any comments on the Draft North East Hamilton Local Plan 2021 is October 8th.
"Following the conclusion of this consultation period, proceedings to adopt the plan will commence. To view the document and submit your comments, please visit planning.gov.bm.
"For further information or to contact the Department of Planning, email nehconsultation@gov.bm or call 297-7756. The Department of Planning takes this opportunity to thank all those who have participated in the plan-making process."
Screenshot extracted from the  Draft North East Hamilton Local Plan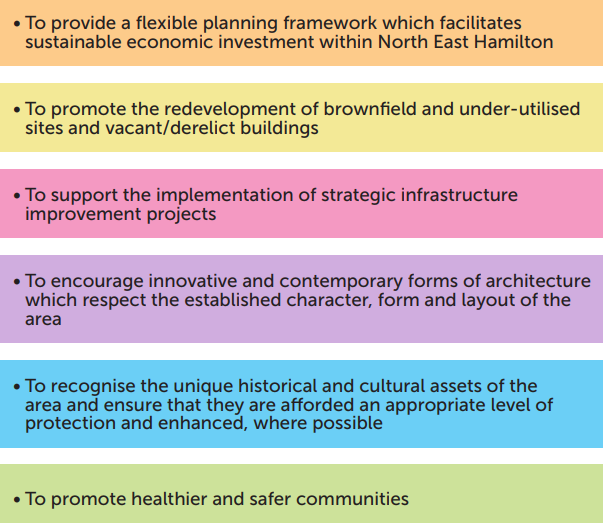 The draft states, "As a consequence of its socio-economic challenges, North East Hamilton has been identified as an area which merits a different approach to the use and development of land than the remainder of the City. Over the last ten years, a significant amount of research has been undertaken in order to devise a strategy which supports economic investment within the area and which is representative of the views of residents and business owners.
"This Plan represents the culmination of a conscientious effort to prepare an informed land use strategy which is intended to benefit existing residents and business owners in a sustainable and meaningful way.
"North East Hamilton comprises approximately 20% of the City of Hamilton's 177 acre land mass, spans 21 blocks, which are generally laid out in a grid-based street pattern, and contains a total of 270 buildings. The boundaries of the Plan area are defined by Victoria Street to the south, Pembroke Canal to the north, King Street to the east and Cedar Avenue to the west."
The Draft North East Hamilton Local Plan follows below [PDF here]:
Read More About