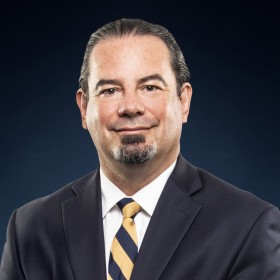 Ocorian has appointed George Jones to Managing Partner, Ocorian Law, Bermuda.
A spokesperson said, "Ocorian, a global leader in fund administration, capital markets, corporate and fiduciary services has appointed George Jones to Managing Partner, Ocorian Law [Bermuda].
"George has over 30 years of experience in the financial services and legal industries in Bermuda, Mauritius, Malta, Gibraltar, United States, and Chile. He advises on governance, segregated accounts companies, insurance, investment business and investment funds, as well as corporate and finance transactions.
"George is based in Ocorian's Bermuda office and reports to Jason Gerlis, Ocorian's Regional Head of Americas."
Mr Gerlis said, "We are glad to welcome George to the team. He brings a comprehensive and in-depth understanding of numerous areas of Bermuda law and will develop our Legal Services practice in the island at a time of major growth for the organisation as a whole."
"George joins our specialist legal team to deliver truly comprehensive, tailored legal solutions. He will support our clients' strategic and operational priorities in the face of rapidly evolving regulatory, jurisdictional and market environments. He will also help our team build and maintain strong and lasting relationships with our broad international client base."
Commenting on his appointment, Mr Jones said "I am delighted to be joining Ocorian's highly regarded team and look forward to working with the Group's clients to help them achieve their transactional, strategic, and operational goals with our certain delivery.
"I am excited at the prospect of building on the excellent work done by Ocorian, as one of the largest providers of corporate fiduciary services in Bermuda, offering a comprehensive range of company and trust services to both corporate and private clients."
The company noted, "Ocorian is also a registered Listing Sponsor for the Bermuda Stock Exchange [BSX], one of the fastest-growing offshore exchanges in the world.
"Prior to joining Ocorian, George was General Counsel and Head of Legal & Compliance for the Americas Region of a prominent Bermuda-based financial services group that included insurance, investments, pensions and healthcare business lines."

Read More About