[Updated] Bermuda's Jessica Lewis is set to compete in the T53 Women's 400m heats at the Paralympic Games in Tokyo at 12.17am this morning [Sept 2] and you can watch live below.
This is the third event the sprinter will compete in, following after the 800m where she set a personal best and the 100m where she claimed a 4th place finish.
Update 12.22am: Jessica Lewis finished 5th in the heat, recording a time of 1:01.71. This concludes her competition at the Paralympics Games, where she made an excellent showing, competing in three events overall and earning a 4th place finish in the 100m, which marks the highest ever placing by Bermuda in the Paralympics. Screenshots from the broadcast have been added below.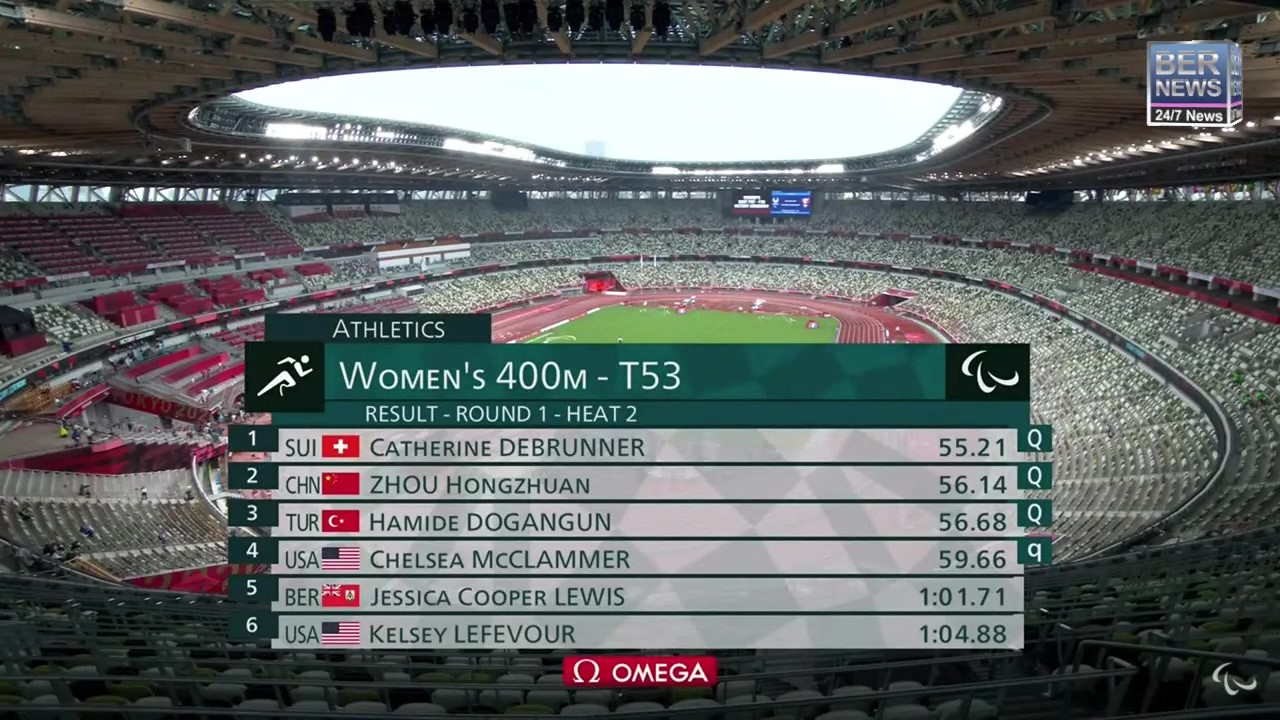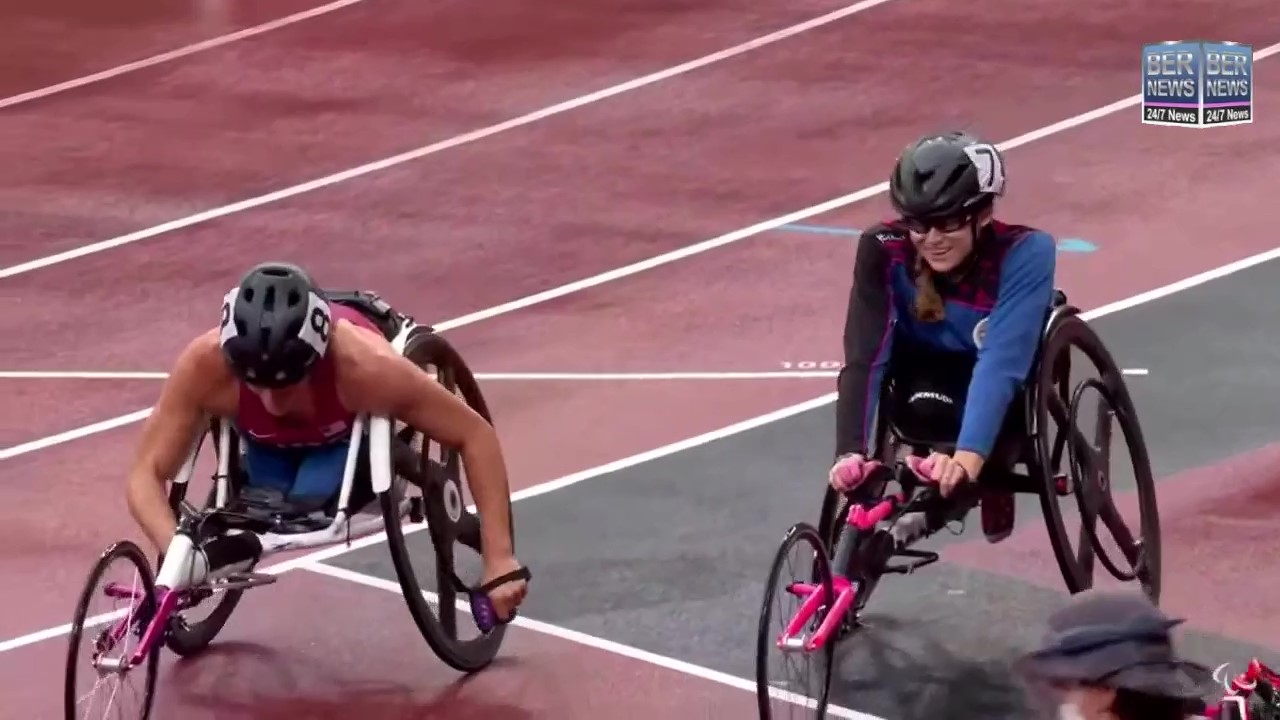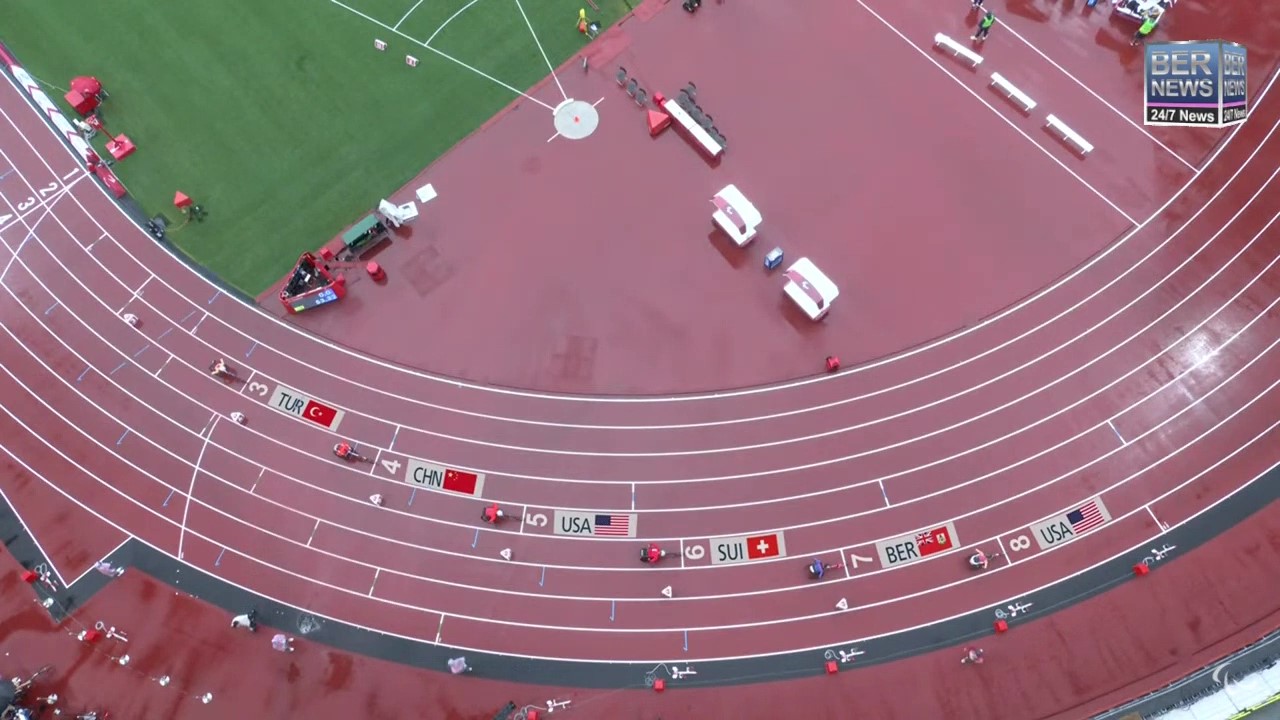 Read More About