The Ministry announced that Naimah Frith, Zihaire Adams, Nalani Dowling, Ravi Cannonier-Watson, Gherdai Hassell and DaeLyn Saint-Surin were awarded the Bermuda Arts Council [BAC] Student Grants.
A Government spokesperson said, "The Minister of Youth, Culture and Sport, Dr. the Hon. Ernest Peets and the Bermuda Arts Council are pleased to announce the 2021 Bermuda Arts Council Student Grant recipients, with a total of $40,000 in funding being awarded to six aspiring Bermudian artists.
"This year's awardees are Naimah Frith, Zihaire Adams, Nalani Dowling, Ravi Cannonier-Watson, Gherdai Hassell and DaeLyn Saint-Surin.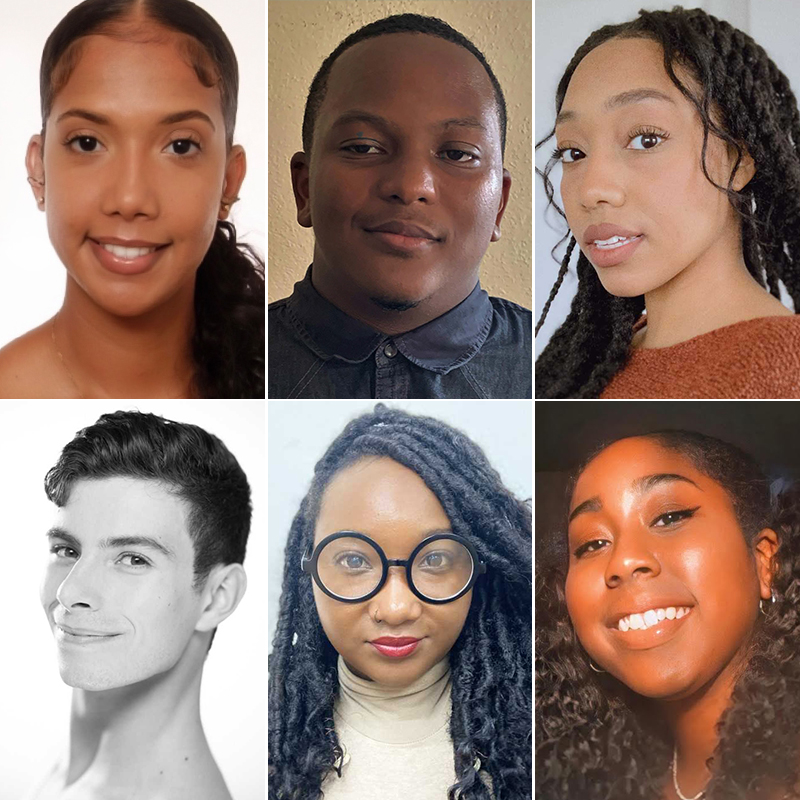 Minister Peets said, "We are incredibly pleased to be able to once again support a number of talented young Bermudians who are making such significant impacts in so many areas of the arts.
"I have had the opportunity to view some of the creative works and talents of some of our recipients. And I can truly say that Bermuda's culture and arts are alive and thriving with this next generation of innovative, young creatives. The BAC awards are critical, as they provide invaluable financial assistance to our young people. And this is a demonstration of our commitment to ensuring that we're doing our part to support our Bermudian artists."
Bermuda Arts Council Chair, Ms. Jennifer Phillips added, "Each year, Bermuda Arts Council awards educational grants to students furthering their studies in all genres of the arts. The 2021 BAC student grant recipients represent Bermuda's next generation of visual artists, graphic designers, filmmakers, dancers and theatre lighting designers. We congratulate the successful awardees, and look forward to following their artistic achievements."
Comments from the BAC student recipients:
Naimah Frith – $10,000
"I will be completing my Masters in Teaching Fine Art at Kean University. Receiving this grant will aid in my pursuit of my dream career as an art educator in Bermuda. I'm extremely grateful for this opportunity as it is also a reminder of the kind of support I hope to be able to give to Bermuda's youth upon my return."
Zihaire Adams – $7,500
"I am currently a student of Mountview Academy of Theatre Arts working toward a BA degree in Theatre Productions Arts (Lighting). My goal is to be able to run and design productions all over the world, then return home to Bermuda to teach the next generations. Getting this Bermuda Arts Council grant will make my goals more possible."
Nalani Dowling – $7,500
"In pursuing a Master of Fine Arts in film, television, and digital media, I hope to explore the art of storytelling through the written word and moving image. As I begin the program's second year, I am excited to expand upon my knowledge and skills in screenwriting, directing, and producing. Thanks to the Bermuda Arts Council, I will have the financial fortitude to fully prepare for my thesis and finish strong! This generous grant is an encouraging and empowering reminder that my island truly values the arts, and invests in young creatives."
Ravi Cannonier-Watson – $5,000
"Thank you for the incredibly helpful student grant. I feel extraordinarily supported by my country and am truly grateful for the generous financial assistance I have had over the last five years. This September, I will be entering the first year of the Royal Ballet Upper School and living at the school dormitory in the Pimlico area of London. I am excited to start a fresh page of working with new teachers, having more performance opportunities and meeting students like myself, who are striving for excellence, at The Royal Ballet School."
Gherdai Hassell – $5,000
"I would like to thank the Council for this award. I am entering my final year of the China Academy of Art Masters of contemporary art program. This year I am conducting research and presenting my thesis, 'Migrations and Aesthetics : contemporary art and visual culture of the Caribbean diaspora'. This award will aid in my research and development, which continually informs my visual language. I am extremely grateful to continue my studies in Art, the field I have chosen to dedicate my life's work to. This degree lays the foundation for my desired education in the field."
DaeLyn Saint-Surin – $5,000
"I am continuing my degree in Graphic Design at St. Lawrence College this fall. I am sincerely honored to be awarded this grant. This funding will help me in my academic journey and has lightened my financial burden. This will allow me to focus more on the most important aspect of my schooling. Due to the their generosity, I am closer to completing my degree and plan to help small upcoming Bermudian businesses with their branding and creative direction."

Bermuda Arts Council Student grants are awarded once per year. The deadline for applications is each May. Applications may be submitted via www.bermudascholarships.com or under Student Grants on the Department of Culture's website.

Read More About
Category: All, Entertainment, News