Mosaic Insurance has opened an office in New York City, its first US-based physical address for a growing number of employees.
A spokesperson said, "The Midtown South office at 65 W 36th St, which will accommodate members of Mosaic's cyber and transactional liability lines, along with technologists, and finance executives, opened this week, as the company continues to build out its North American contingent. The startup already has cyber and transactional liability underwriters based in Chicago, and other key employees in Los Angeles, Boston, and Virginia."
Empire state of mind—cyber and transactional risk underwriters and analysts, technologists, finance and other professionals celebrate the opening of Mosaic Insurance's New York City office this week, the company's first physical address in North America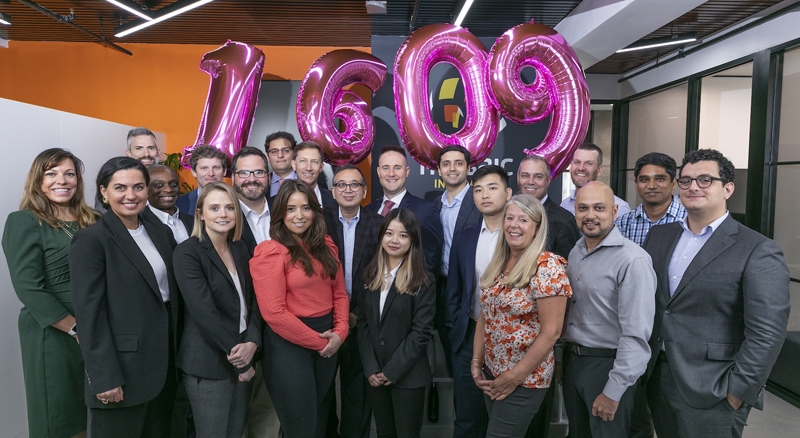 "As a born-and-bred New Yorker, I am thrilled to celebrate this milestone as we open an address that spearheads our North American distribution ambitions," said Co-Founder & CEO Mitch Blaser.
"Global syndication of our specialty underwriting expertise—matching local distribution with Lloyd's of London security—is core to the model of Mosaic, and North America is paramount to its success. We're excited to join the New York City corporate community and proud to be here."
The company added, "Backed by private-equity firm Golden Gate Capital, Mosaic launched as a next-generation global specialty insurer February 4 this year, with new Lloyd's Syndicate 1609 as its centerpiece and a focus on select, complex lines of business. The company's hybrid structure will comprise underwriting hubs in Bermuda, London, Europe, the US, and Asia, to offer capacity and custom service to clients in leading markets.
"New York represents a momentous step for Mosaic; in this, our first year, we will underwrite more business from the US than from all other countries combined," said Co-Founder & Co-CEO Mark Wheeler. "An integral part of the value proposition for Mosaic's syndicated capital and consortia partners is our differentiated business model and focused access to pure specialty business from regional markets across the globe. This, combined with leading edge data and analytics, represents true competitive advantage."
"The company is currently underwriting product lines selected for high technical barriers to entry and relevance to current and projected global market conditions: transactional liability [M&A], cybersecurity, political risk, political violence, financial institutions and professional liability."
Read More About