SiriusPoint Ltd. has announced that Bobby Heerasing has been appointed to the newly-created role of Head of International Strategic Business Development.
A spokesperson said, "Mr. Heerasing comes on board in the newly-created role of Head of International Strategic Business Development. He will be responsible for the strategy and development of SiriusPoint International's growth objectives, managing strategic partnerships with key industry partners and clients, and helping to advance the company's market-leading position."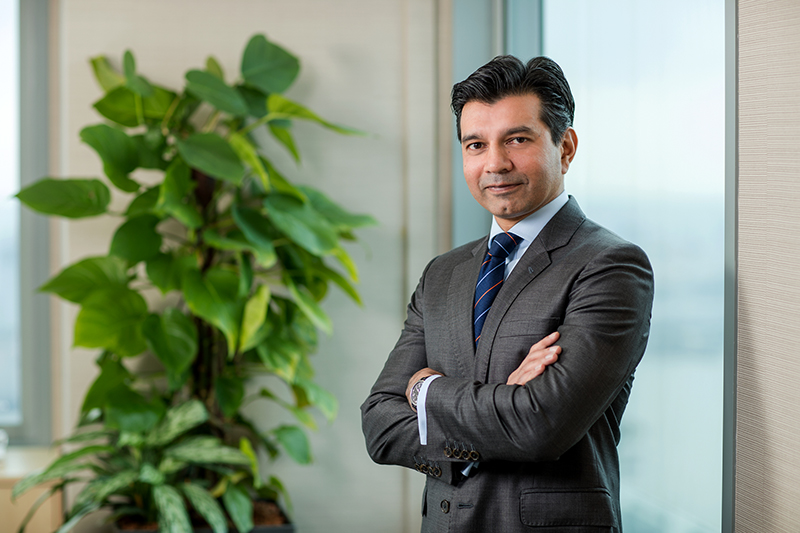 Sid Sankaran, Chief Executive Officer and Chairman of SiriusPoint, said, "Bobby is a catalyst for growing SiriusPoint's footprint and reputation in the international reinsurance market, and is an excellent addition to the senior team.
"SiriusPoint's international platform is a key strength and differentiator for us. With our existing talent, relationships and commitment to delivering for our clients, combined with Bobby's commercial perspective and impressive track record of success, I am enormously excited about what we can achieve."
The spokesperson said, "Mr. Heerasing will report to Monica Cramér Manhem, President, International Reinsurance at SiriusPoint, and will be based in Singapore, subject to regulatory approval.
"He will work with the executive and global business leaders to drive SiriusPoint International's growth and expansion plans, further strengthening SiriusPoint's capabilities in general corporate strategy, market intelligence and go-to-market planning and execution in the international space, focusing first on the Asia Pacific region."
Ms. Cramér Manhem said, "We are delighted to welcome Bobby to SiriusPoint and to attract a candidate of his caliber.
"As a driven and creative executive, he brings a wealth of experience and a deep understanding of the international re/insurance world, particularly in Asia. He has a first-class reputation in building successful and profitable underwriting platforms. This appointment further strengthens our focus on value creation and continued commitment to cultivating relationships with our partners."
The spokesperson said, "Mr. Heerasing has over 25 years' experience and joins from Asia Capital Re [ACR] Holdings, where he served as Group CEO and was a member of the board. In his three years leading ACR, Bobby was instrumental in significantly improving the financial performance of the company whilst also successfully turning the carrier into a credible and respected global P&C reinsurer.
"Before ACR, he spent 19 years working in the property treaty and casualty treaty reinsurance market at XL Catlin Ltd, serving as Underwriting and Distribution Director, Insurance, and prior to that as Chief Underwriting Office, Asia Pacific. He began his insurance career in 1995 at Royal Sun & Alliance as a Senior Underwriting Assistant, Marine."

Read More About