This year's NPC Worldwide Caribbean Grand Prix Bermuda Pro Qualifier scheduled for November 20th, 2021 has been postponed.
"The decision to postpone the Bermuda Pro Qualifier was an enormous disappointment, a tough one, not only to the athletes, spectators, exhibitors, and professionals who were due to attend the show,"  a spokesperson said.
"It was necessary to postpone the event due to an extremely high spike in Covid-19 cases, and U.S. travel advisories placed on Bermuda and Caribbean countries. We are comforted knowing our global community is not being put in harm's way with the novel coronavirus, for that would be a burden we could not bear.
"The new date for the NPC Worldwide Caribbean Grand Prix Bermuda Pro Qualifier is March 26th, 2022, with organizers remaining committed, as they share additional details on our plans in the coming weeks."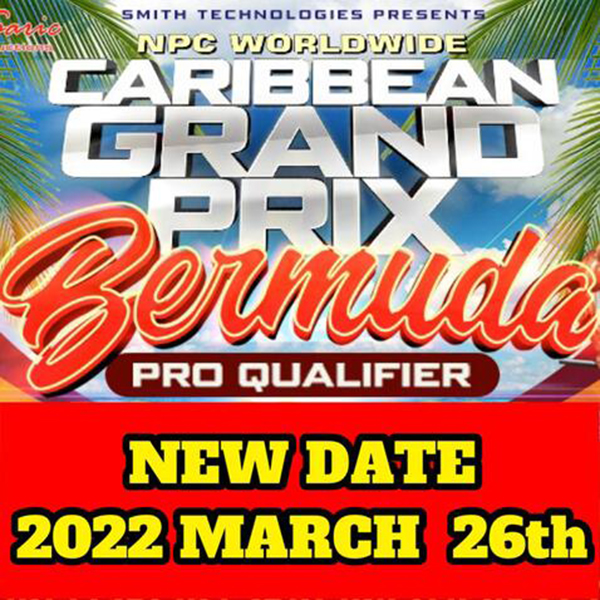 Read More About