Deputy Premier Walter Roban represented Bermuda in the Opening of the Constituency Garden of Remembrance at the Palace Westminster in England hosted by the Speaker of the House of Commons Sir Lindsay Hoyle.
A Government spokesperson said, "While in the UK to participate at COP26, the Deputy Premier had the opportunity to deliver closing remarks at the event on behalf of Bermuda and the UK Overseas Territories and plant the Remembrance Stake on behalf of those Bermudians who served in military duty. Additionally, Ms Kimberley Durrant delivered the Third Reading as the United Kingdom Overseas Territories Association Chair.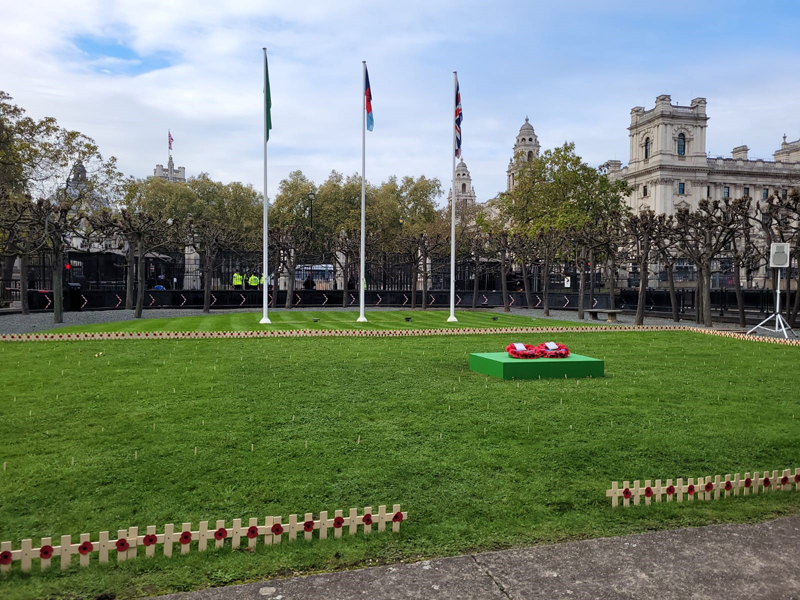 "2021 marks 100 years of Remembrance as we know it today. This year the Speaker's Office and the Royal British Legion have worked to install the inaugural Constituency Garden of Remembrance in New Palace Yard, Palace of Westminster.
"The Garden will remain in place until Sunday 14 November, Remembrance Sunday. When complete, the Garden will contain a Remembrance stake representing each of the 650 constituencies in the United Kingdom, the 54 member countries of the Commonwealth, and 14 British Overseas Territories."
Deputy Premier and the Leader of the Opposition Sir Keir Starmer MP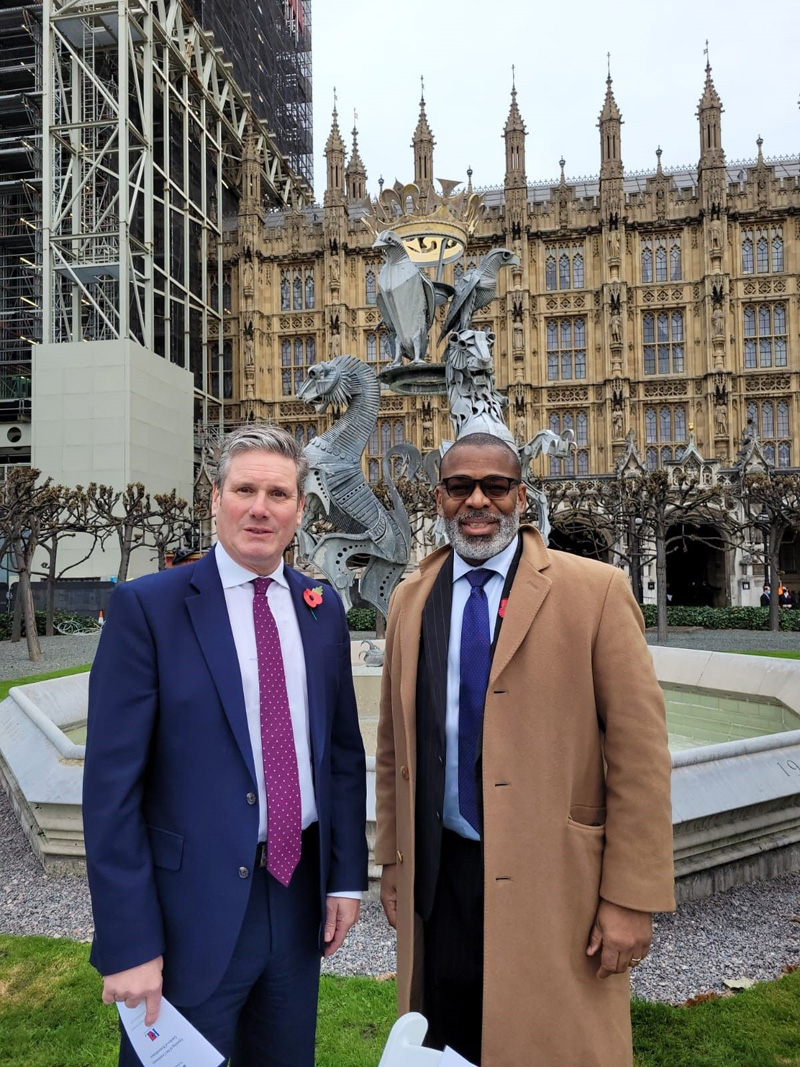 Deputy Premier Walter Roban and the Speaker of the House the Rt Hon Sir Lindsay Hoyle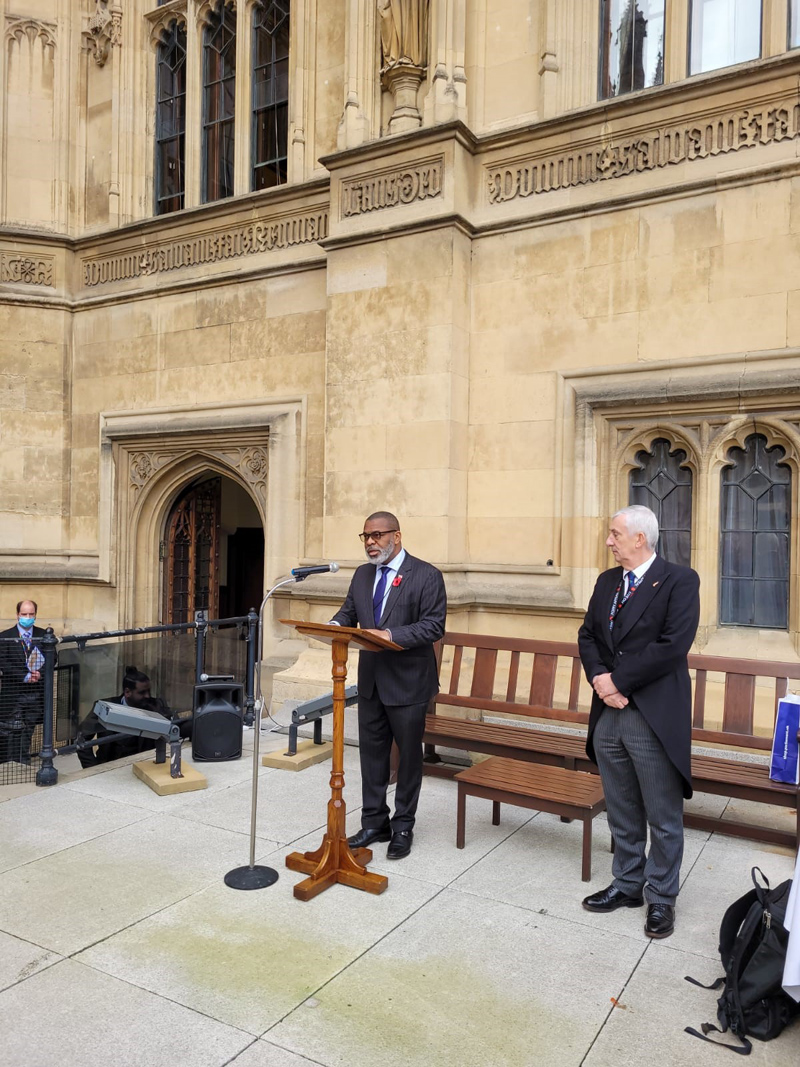 Read More About