Minister of National Security Renee Ming attended the airport emergency exercise yesterday which was held to ensure "there is a robust and coordinated response in the event of a serious air craft incident."
A Government spokesperson said, "Yesterday [Nov. 18], the Minister of National Security, Renee Ming attended a simulated emergency air crash exercise which took place near Clearwater Beach.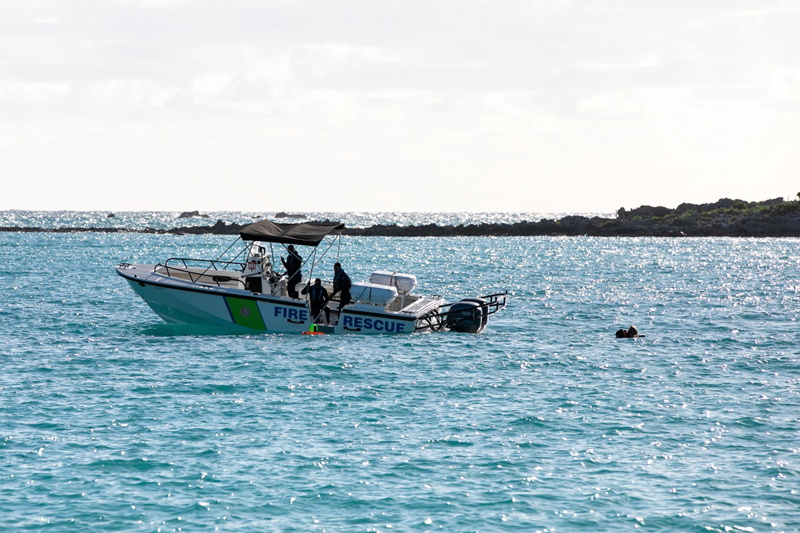 "Various Ministry departments, including the Bermuda Fire & Rescue Service [BF&RS], Royal Bermuda Regiment [RBR], the Coast Guard and the Bermuda Police Service [BPS] partnered with Skyport representatives and other relevant agencies to test their emergency response in the event of an aircraft incident.
"The Disaster Risk Reduction and Mitigation [DRRM] Team were on hand to oversee the exercise.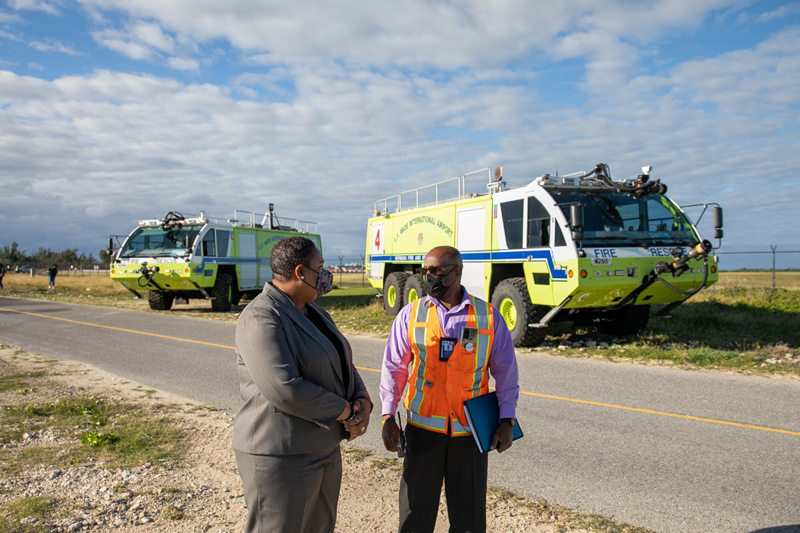 Minister Ming said, "As the Minister of National Security, I'm always pleased to see the members of our uniformed services working hard to ensure that Bermuda is kept safe.
"This training exercise ensures that there's a robust and coordinated response in the event of a serious air craft incident. The professionalism demonstrated by the RBR, BPS, BF&RS and the DRRM Team is a testament that Bermuda is ready and prepared."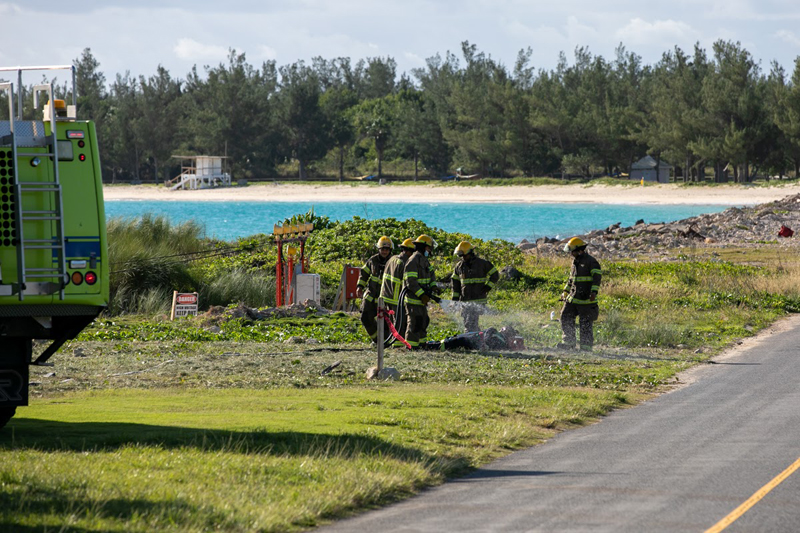 Minister Ming continued, "These live emergency exercises are required every three years by the airport regulators, which typically involves a number of agencies. And it's important to stress that this year's simulation was in keeping with the public health guidelines.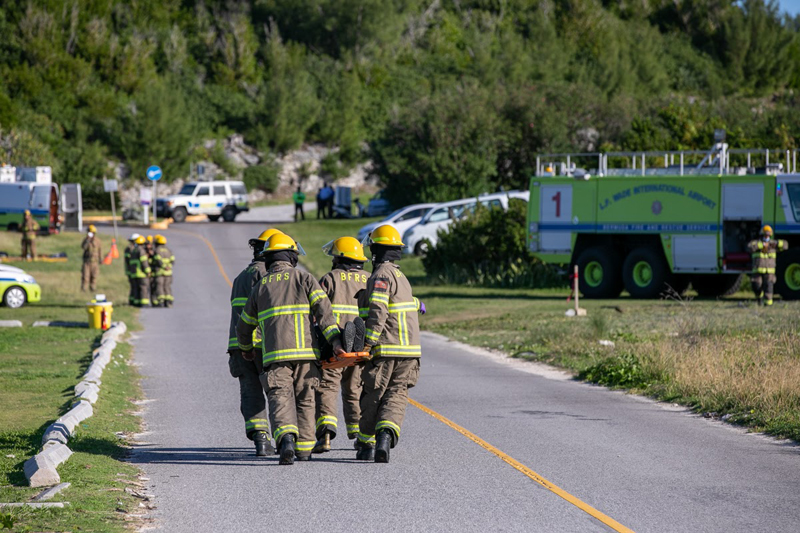 "Yesterday's exercise involved a private aircraft missing the runway, travelling through the security fence and landing into Annie's Bay. This presented the responding agencies with a number of challenges as the air craft entered into the water. This resulted in a search and rescue event involving marine resources," a government spokesperson said.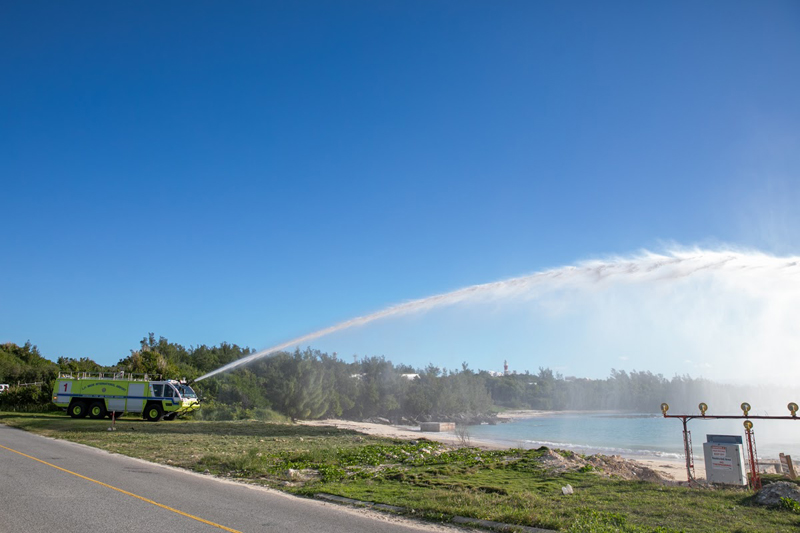 "In addition to the above mentioned participants, the Minister thanked the following agencies who also gave their time towards this worthwhile exercise: the Bermuda Rescue Coordination Centre, the Departments, Environment and Natural Resources of Marine and Ports and the Bermuda Red Cross, Cedar Aviation, the Bermuda Airport Authority and the Bermuda Civil Aviation Authority."
The last time there was any form of a crash involving an aircraft was back in April 2018.
Read More About