[Updated] A 29-year-old man has been hospitalized after being assaulted and stabbed by two men in Southampton yesterday [Dec 5].
A police spokesperson said, "Around 4pm Sunday, 5th December a reported stabbing occurred on South Road in Southampton.
"Apparently, a 29-year-old local man was attempting to attend Sunday afternoon's football match at Southampton Rangers Sports Club when two men assaulted him, as he walked along a sidewalk on South Road, Southampton, outside the club grounds.
"It is understood that the 29-year-old sustained several stab wounds but managed to make it to the entrance of Southampton Rangers, where security personnel assisted him, until the arrival of EMTs.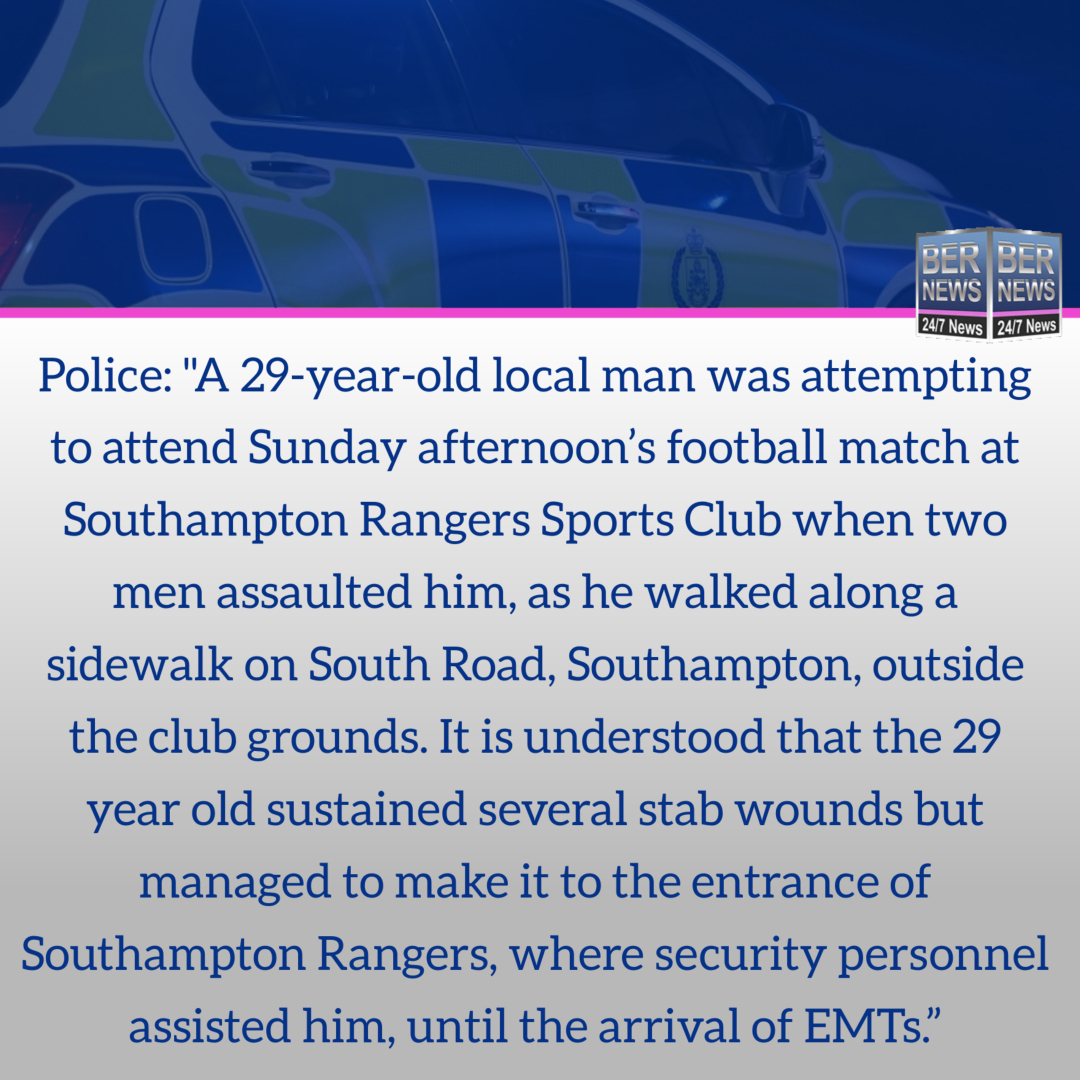 "He was then transported to King Edward VII Memorial Hospital via ambulance for further treatment of serious injuries – and at last check, he remained hospitalised.
"Detectives are appealing for any witnesses to this stabbing incident to call the Criminal Investigations Department on 247-1744 or 211 as soon as possible.
"Members of the public with any relevant information are also encouraged to call the independent and confidential Crime Stoppers hotline 800-8477."
Update 6.40pm: Acting Minister for National Security Tinee Furbert said, "The reports of last night's stabbing, which has left someone with serious injuries, is very concerning. We are mere weeks away from the Christmas holiday and have another incident of callous disregard for human life.
"I strongly urge anyone who may have seen the incident happen, and or witnessed persons leaving the scene, to share what they know with Police. If you are concerned about your privacy, then you can call the confidential Crime Stoppers Hotline on 800-8477, or call the Criminal Investigations Department within the Bermuda Police Service directly on 247-1744 or 211.
Read More About