Craig Simmons, Cheryl Packwood, and Cordell Riley will be joining Bernews at 8.00pm this evening [March 3] for the latest episode in the Bernews News & Views series, with the trio set to discuss 2022 Budget, the economy and more.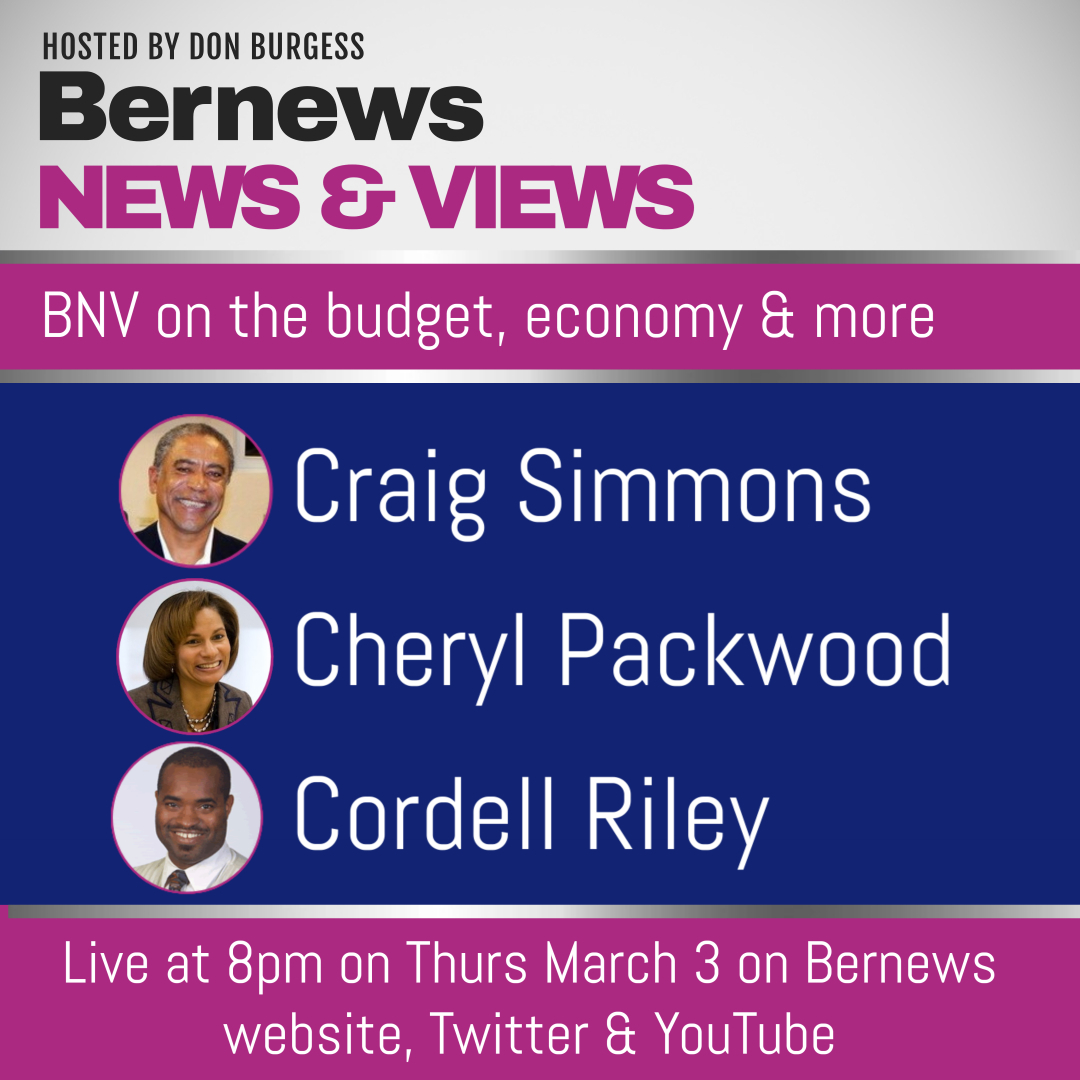 All three are very well known locally and experts in their fields; Cordell Riley is the Institutional Researcher at the Bermuda College and former Government Research Statistician, Craig Simmons is the Senior Economics Lecturer at the Bermuda College, and Cheryl Packwood, who stood as an FDM candidate in the last election, has held a number of positions including serving as the Overseas Representative for the Government of Bermuda and the CEO of Business Bermuda.
The video will be live streamed below, as well as on Bernews YouTube and Twitter pages.
The live interview replay is below

Read More About