Luke Robinson scored twice for his Worthing FC team and earned the Man of the Match award.
The club's match report said, "The Champions burst out of the blocks with intent; eager to to make their homecoming a special one.
"Within 3' minutes Reece Myles-Meekums found the opener. Latching onto a ball from midfield, Meekums composed himself before slotting home through the legs of Lloyd Thomas.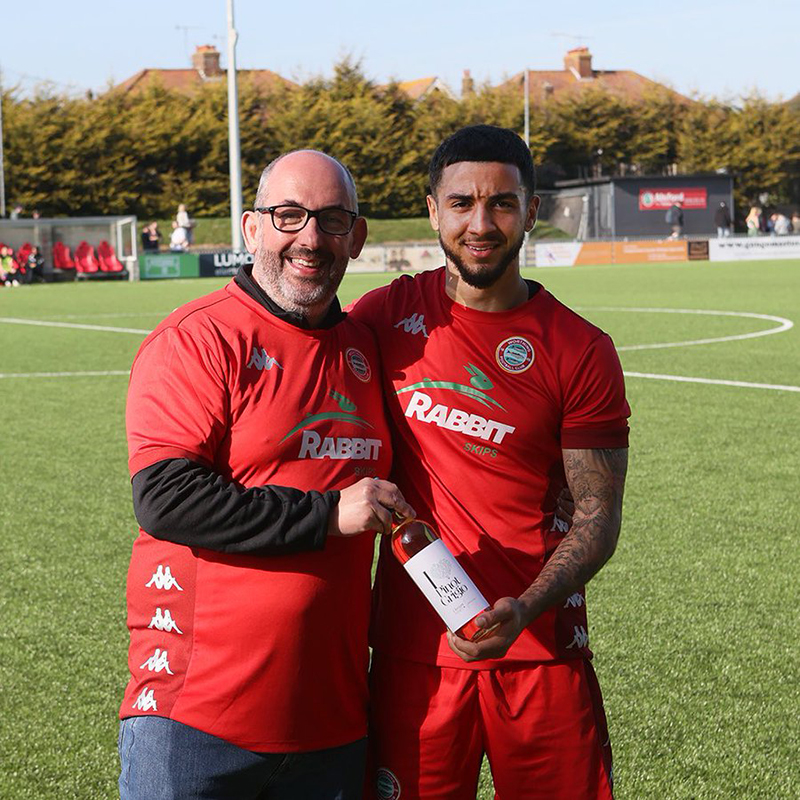 "The early goal gave The Rebels an abundance of confidence and soon after, their advantage was doubled. Luke Robinson stabbed home from close range, in the 11th minute – in front of an ecstatic Worthing faithful.
"Carshalton were depleted after such a quick start from the hosts, who took full advantage. Pat Webber got across the front post, as he headed the ball beyond Thomas; making it three inside 25' minutes.
"The Mackerel Men's dominance carried on into the second half and within the opening 5' minutes of the half – they'd scored yet again. Top scorer, Ollie Pearce rounded the goalkeeper before passing into an empty net.
"The opening four goals came from four different scorers. However, Robinson fancied a second and he found it in the 57th minute. His looping header found the roof of Thomas' net to extend Worthing's lead to five. The Champions saw the game out comfortably; cruising to an easy three points in their hunt for centurion status."

Read More About