Tournament organizers announced the official schedule for the upcoming RAN Sevens Qualifiers set to take place on April 23rd – 24th in Nassau, Bahamas.
With 15 men's teams and six women's teams set to take part in the two-day qualifying tournament for the Rugby World Cup Sevens 2022 in Cape Town, South Africa in September, along with The Commonwealth Games 2022 in Birmingham, England in July, a total of 58 matches are set to be played at Thomas A. Robinson National Stadium.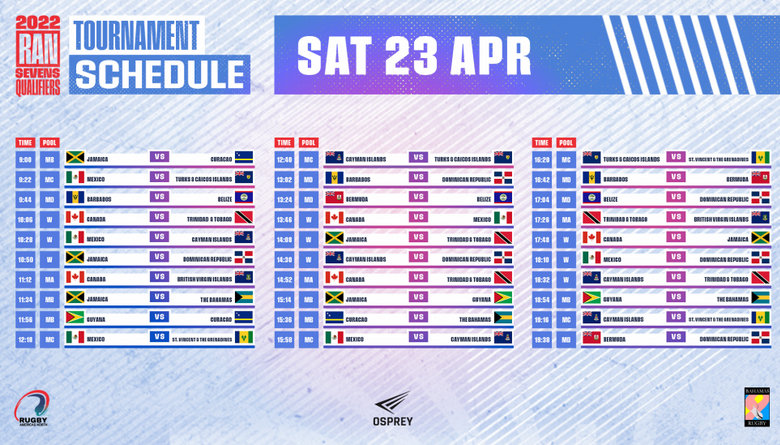 Bermuda will open their tournament on the 23rd against Belize at 1:24 pm, they will next face Barbados at 4:42 pm, before playing the last scheduled game of the day at 7:38 against the Dominican Republic.
The top two men's teams and one women's team from the event will book their ticket to the Rugby World Cup Sevens 2022, while the highest-placed men's team eligible to participate in The Commonwealth Games 2022 will represent RAN, alongside Canada who have already pre-qualified for both Men and Women.

Read More About