Trey Mallory and his UNC Wilmington Men's Tennis team captured the school's eighth conference title in the last 13 years by defeating Elon, 4 – 2, in the Championship match of the 2022 CAA Men's Tennis Championships.
In doubles play, the No. 3 tandem of sophomore Gabe Hurtado and freshman Mallory clinched the key point for UNCW by topping Elon's Nick Campbell and Nicholas Condos, 6-2.
With the score level at 1 – 1, UNCW freshman Mallory's 6-4, 6-2, victory against Ben Zipay at No. 6 singles gave them the lead 2 – 1, with four matches on the court, that eventually saw UNCW claim the victory.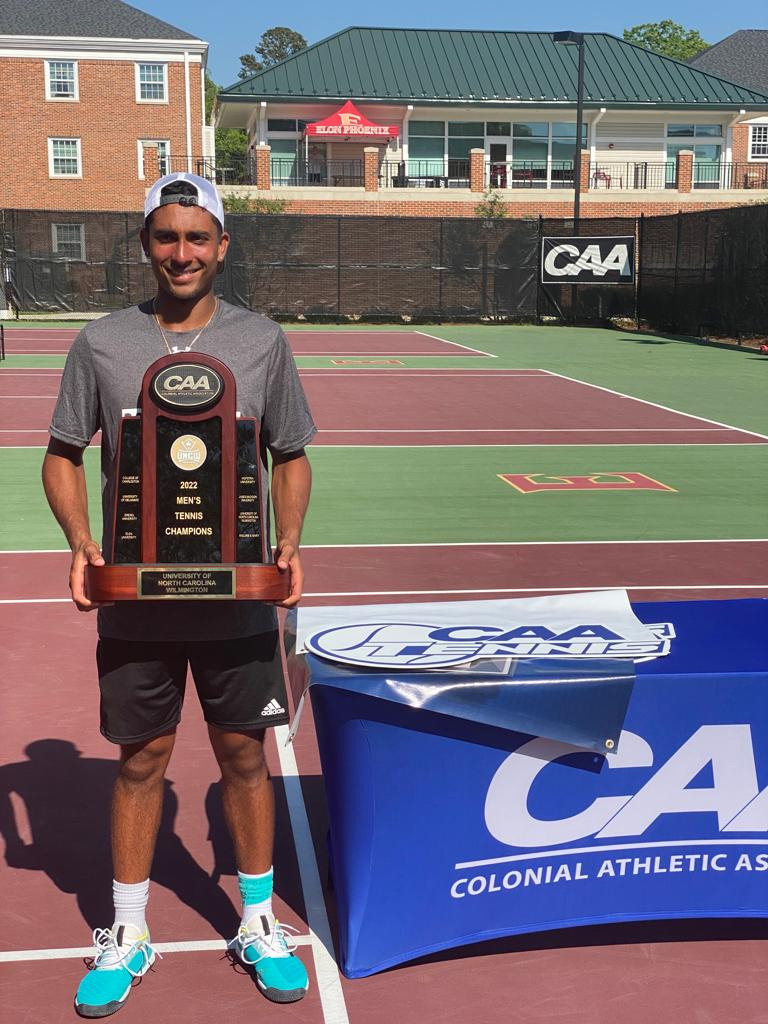 Read More About