Buy Back Bermuda said they are "thrilled to be opening the Eve's Pond Nature Reserve in Hamilton Parish to the public today" after the "3.4-acre property was purchased with public donations to Buy Back Bermuda in 2008 and work to restore it as a nature reserve began in 2019."

A spokesperson said, "Buy Back Bermuda is a joint initiative of the Bermuda Audubon Society and the Bermuda National Trust working together to conserve the island's precious remaining open space, and wildlife for the benefit of present and future generations.
"The Somerset Long Bay East Nature Reserve – the first of Buy Back Bermuda's nature reserves, opened on Earth Day 2007. The Vesey Nature Reserve in Southampton was opened on Earth Day 2013.
"Eve's Pond, which adjoins the Railway Trail in Hamilton Parish, west of Shelly Bay, includes a rocky coastline with tidal pools, an inland valley with a brackish pond, and a wooded hillside.
"The original tidal pond from which the site got its name, was in-filled with dredgings from Flatts Inlet in 1939 and over the following decades became heavily wooded with casuarina trees. These have been removed and the pond re-excavated, leaving a small islet for nesting birds.
"In accordance with a Conservation Management Plan, the landscape has been extensively regraded and replanted with native and endemic trees and shrubs.
"Much of this work would not have been possible without a volunteer workforce including corporate teams from Renaissance Re and Zurich Re, student groups from Saltus Grammar School and the Duke of Edinburgh Award, and community volunteers who came out for weekend work parties.
"The nature reserve has been enhanced with interpretive signage by Fluent, a marvellous bird hide constructed by Brown and Company Ltd. and funded by Mr Eddie Wright in memory of his wife Yvonne, and benches donated by the Garden Club of Bermuda.
"The pond excavation was carried out by Island Construction Services Ltd. and landscaping provided by Evergreen Limited, with plants sourced from, Tulo Valley Plant Nursery, Horti-tec, Robin Marirea and members of the community. Hil de Frias, of Mello Jones and Martin afforded valuable legal service.
"Donors to the Buy Back Bermuda campaign to purchase this land included the Bermuda Government, charitable foundations, local and exempt companies both large and small, many charitable organisations, several schools and 600 plus individuals."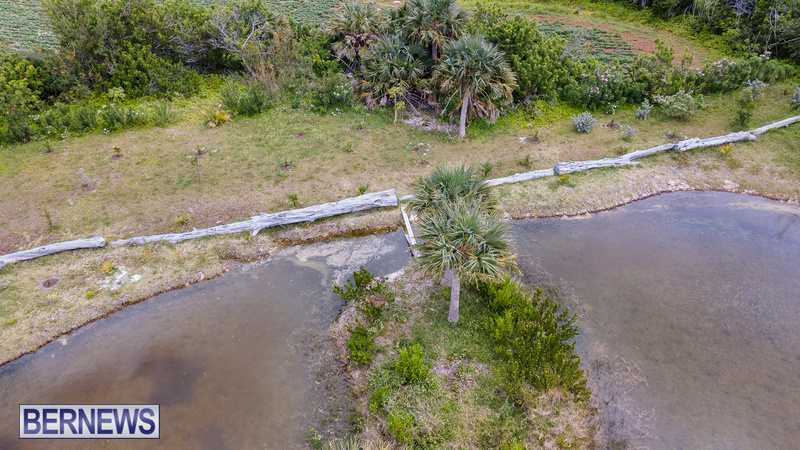 "We are delighted to have created another beautiful nature reserve for the benefit of the Bermuda community and our wildlife," said Jennifer Gray, chair of Buy Back Bermuda.
"A great deal of thought and hard work has gone into its restoration, resulting in a wonderful place for young and old from all walks of life to enjoy outdoor exercise and the tranquility that comes from spending time in nature.
"Amenities include walking trails, interpretive signs, a bird hide from which to observe waterfowl on the pond, and benches to relax on. I can't think of a better way to celebrate Earth Day and we urge everyone to come and enjoy this reserve, while respecting the wildlife and plants of this spectacular natural space."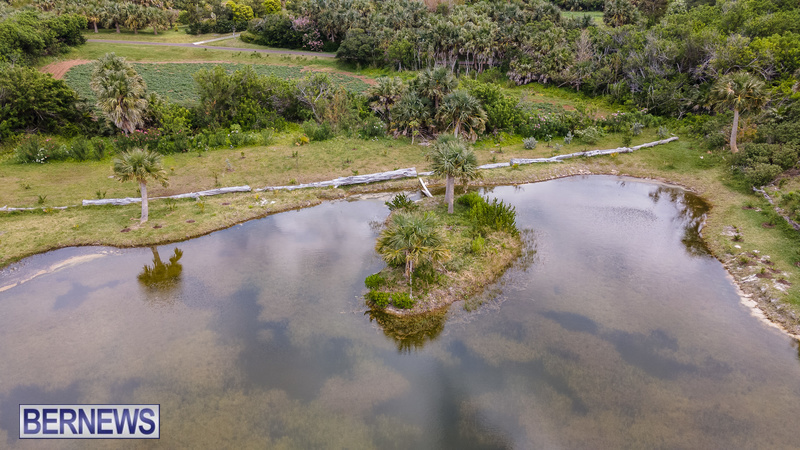 "We are also excited to announce that Buy Back Bermuda has acquired its fourth open space property that will, in due course, be opened as a nature reserve. It is a magnificent 10-acre property at Alton Hill in Southampton that consists of woodland, arable fields and spectacular coastline," said Jennifer Gray.
"The purchase of this stunning piece of land was possible thanks to a major gift from a private anonymous donor and funds from our acquisition account including $300,000 donated by PartnerRe in 2008 for our next acquisition after Eve's Pond.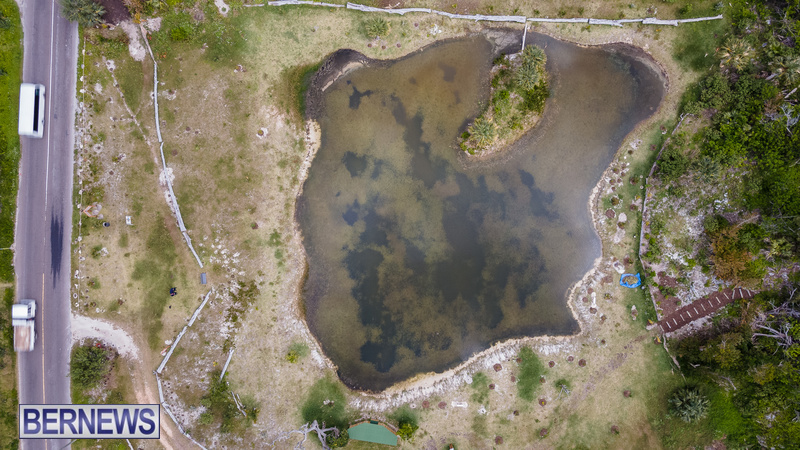 "Later this year, we will be launching a campaign to raise money to turn the Alton Hill property into a publicly accessible nature reserve, and to maintain all four of the Buy Back Bermuda properties for the enjoyment of all. Stay tuned for the announcement of that fundraising campaign!"

Read More About
Category: All, Environment, News, Videos