Bermuda's golf team made an excellent showing to win the 42nd annual Kitty Michael Golf International Invitational Championships in Florida.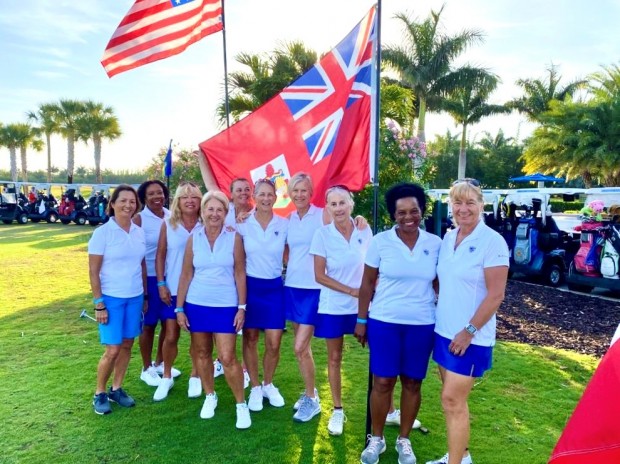 The Bermuda team of Katrin Burnie – Captain, Linda Down – Vice Captain, Tracy Burgess, Liz Carpio, Maria Harris, Valerie Nearon, Elaine Parker-Frost, Katyna Rabain, Cindy Ratzlaff, Lesley Wollmann won the Gross Division by 1 shot and the Net Division by 11 shots.
However, a team can only win one prize, and being a Net Tournament, Bermuda received the Bermuda Bowl for top Net Division, while Team SW Florida received the Balandra Cup for Gross Division.
Gross Results
732 Bermuda
733 SW Florida
738 Panama
742 SE Florida
Net Results
602 Bermuda
613 Ocean Reef
627 Panama
628 SW Florida
631 SE Florida

Read More About