The schedule for the ICC Cricket World Cup Challenge League B has been released, with the matches set to take place in Kampala, Uganda.
The tournament — which is part of the Road to the ICC Cricket World Cup 2023 — is scheduled to take place from June 14th – 28th.
Bermuda will play their opening match on June 18th against Kenya, will then play host Uganda on June 21st, and on June 23rd Bermuda will face off against Hong Kong. Bermuda will face Jersey on June 26th, before closing out the tournament against Italy on June 27th.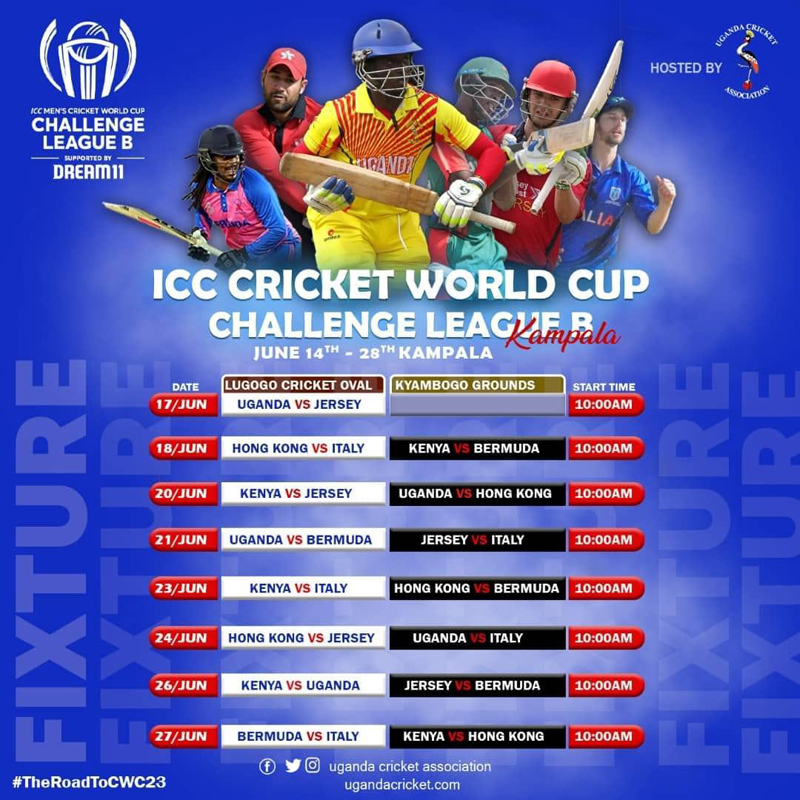 Read More About