A book written by a Bermudian exploring the history of art on the island has been released in an updated, enlarged and revised version.
Jonathan Land Evans has published a text-only preview edition of Bermuda in Painted Representation, which details paintings connected with the island throughout history.
The consolidated single-volume edition includes three underlying volumes, The Garrison Era, The Cosmopolitan Era and The Bermudian Era, published in not-for-sale editions in 2011, 2011 and 2016.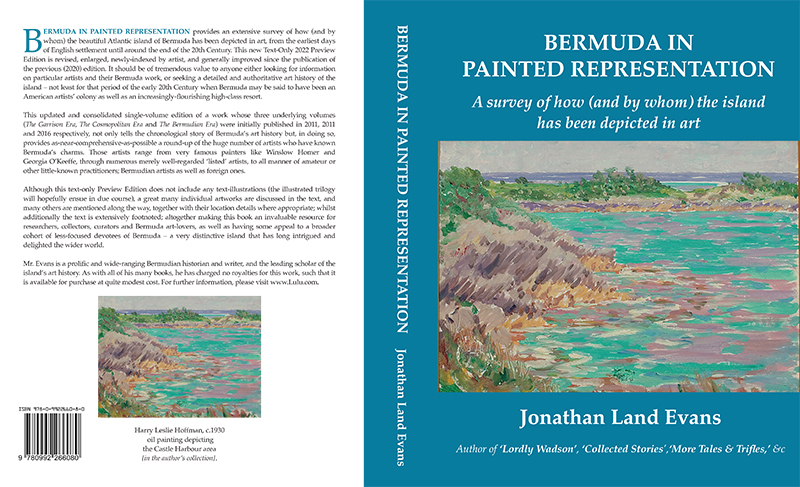 Mr Evans said: "Readers should please note that although a great many individual artworks are mentioned or discussed in the book, the intended illustrations are not included in this text-only preview edition.
"Readers will have to await the final illustrated edition of the trilogy at some stage in the future from the National Museum of Bermuda.
"In the meantime, the book in this text-only form should be a very valuable reference work for anyone interested in our art history and the artists who made it, as well as an important resource for anyone looking for historical images of Bermuda."
The 672-page hardback includes more than five thousand footnotes ranging from newspaper and magazine reports and exhibition catalogues.
Mr Evans is a retired lawyer and author of more than 30 books.
• Bermuda in Painted Representation, costing $30.65, is available at online retailer lulu.com

Read More About
Category: All