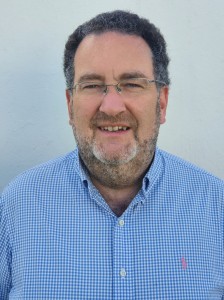 Conduit Re announced that the role of Andrew Smith, currently chief risk officer, has been "expanded to lead the company's climate change related initiatives."
A spokesperson said, "In this new role of chief risk and sustainability officer, Andrew will be supporting executive chairman, Neil Eckert, and reporting to, and joining, the independently chaired ESG Committee."
Commenting on the appointment, Neil Eckert said: "Climate change is an important issue for our industry and Conduit. Our approach to climate change is based on both taking positive steps to manage our own impact on the environment and engaging with wider stakeholders to promote positive change.
"Andrew is the right person to advance our climate related initiatives having championed environmental causes to support and actively engaged with industry groups on the topic. I look forward to developing our efforts together."
Andrew Smith commented: "This is an exciting opportunity to build on what we have achieved since Conduit Re's launch.
"We are already highly climate aware in our decision making, are net carbon neutral and support transparency through participation in ClimateWise and the Sustainable Markets Initiative. We also support climate related activities and causes directly and through the Conduit Foundation.
"Action is necessary to limit the negative consequences of climate change and we at Conduit Re want to ensure we take the steps we can as a reinsurer, investor, employer, consumer of services, and as members of both the global business community and local community here in Bermuda."
Read More About