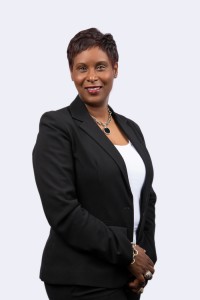 The MarketPlace announced that Ronnette Burgess has been promoted to the new role of Vice President of Human Resources and joins the executive leadership team.
A spokesperson said, "Mrs Burgess has worked with The MarketPlace for nearly 30 years. She began her career in the accounts department and progressed to retail controls and audit before rising to the position of Director of Administration, having gained further experience in retail administration, including accounts, human resources, and payroll.
"In her new role on the executive leadership team, Mrs Burgess will continue to focus on evaluating people-related business and contribute at the highest level of staff leadership, bringing the perspective of people and culture."
Seth Stutzman, President of The MarketPlace group of stores, said: "I am so incredibly proud to announce the promotion of Ronnette Burgess to Vice President of Human Resources.
"Ronnette's knowledge is valued as we continue to serve the community, owing to her significant administrative experience and service to The MarketPlace. The creation of this new role emphasises the importance of people and culture in the executive leadership team that guides our organisation. Ronnette's commitment to excellence, dedication to the team and exemplary professionalism are invaluable assets to the team and I wholeheartedly congratulate her on her well-earned appointment."
Mrs Burgess holds a bachelor's degree in business administration from York University and a master's degree in human resources and management from Webster University. She is also a member of the Bermuda Human Resources Association and other community organisations.

Read More About