Robin Hood defeated the Royal Bermuda Regiment's football team in the Corona League Cup final, recording a  1-0 victory.
Captain Shea-Tai Smith, the RBR side's player/manager said: "We're very disappointed – we couldn't capitalise after they went down a man."

Capt. Smith, who came off with an injury only 25 minutes into the game at the BAA ground in Hamilton, said his exit had forced a change of game plan.
He added that the RBR side was also hampered by the absence of some players because they were on the Regiment's overseas training exercise at the US Marine Corps' Camp Lejeune in North Carolina.
But he paid tribute to Robin Hood, who hung on to their lead despite constant pressure in the last 20 minutes of the game.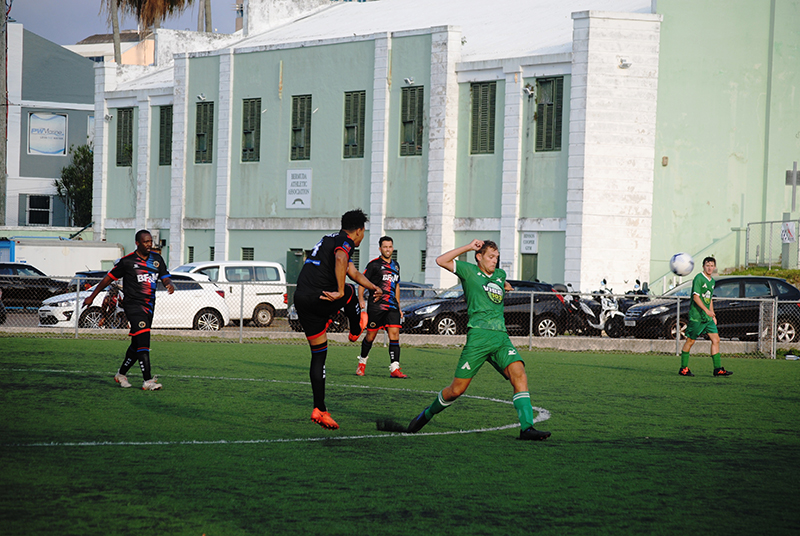 Capt. Smith said: "They are a seasoned team that plays on a regular basis, whereas the majority of our guys are seasoned soldiers, not seasoned footballers. But we played well and I'm happy."
Colour Sergeant Peter Paul Taylor said: "It's the end of the season and fatigue kicks in. But it's the first time we've made it this far and I'm proud of the team. We'll definitely be back next season.
"We're disappointed at losing a cup final, but we're still happy we made it so far after just four seasons of competition."

Read More About