RYL Rentals will be celebrating their first anniversary on Sunday, June 5th with a Free Family Community Day at the St George's Cricket Club from 12pm to 6.00pm.
Owner Rogernae Lightbourne said, "RYL Rentals, a new small business offering party rentals. RYL Rentals, a sole proprietorship and uses the acronym, RYL, which stands for Relevant, Youthful and Lavish, which I commit to being for my patrons.
"RYL Rentals mission is dedicated to delivering creative, fun and interactive party hires to 'Make a Scene' at weddings, birthday parties, anniversaries, proms, graduations, hospitality and tourism events, corporate gatherings and the like. Our vision is to be the customers' obvious first choice on the hottest party hires and a 'must have' on all occasions.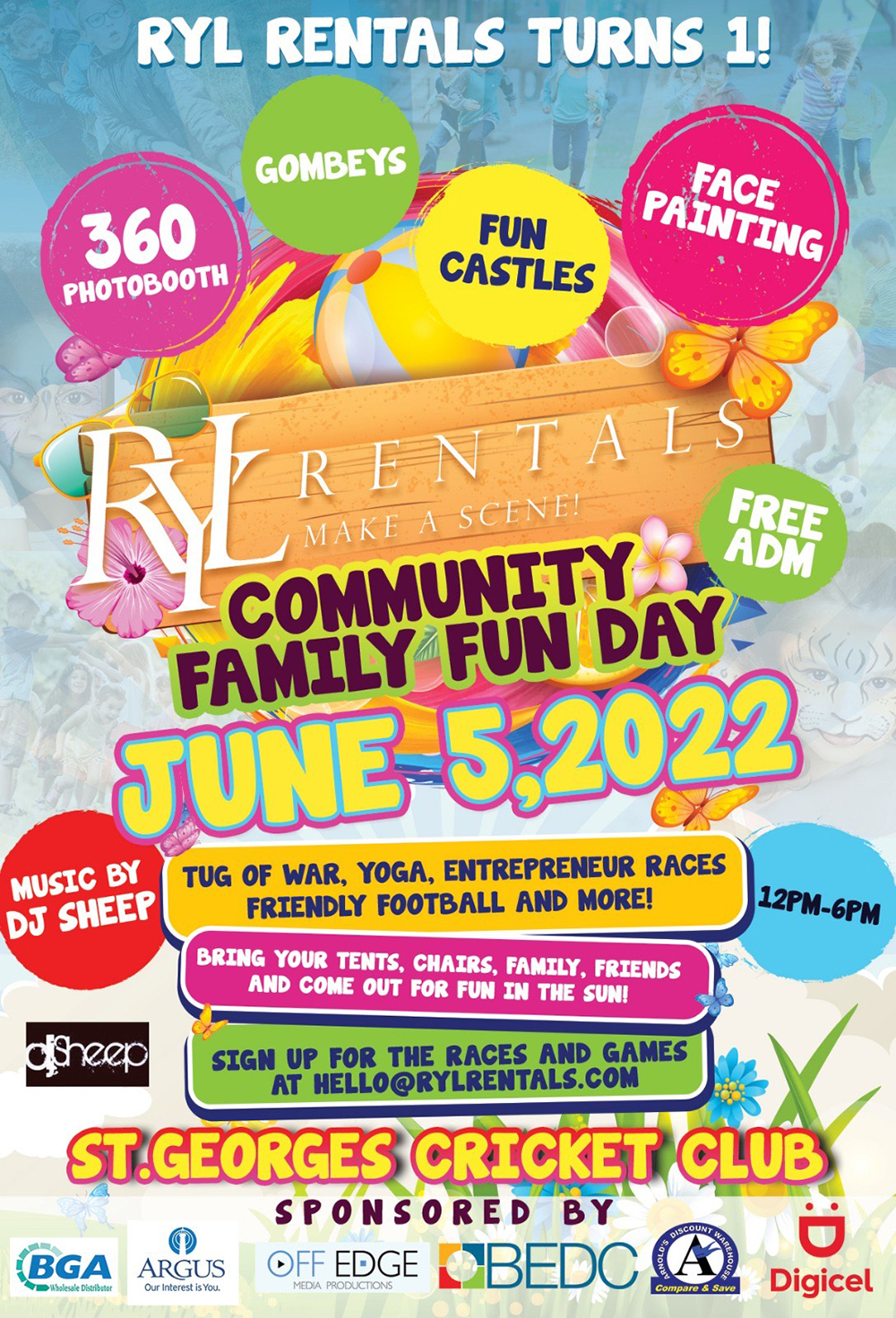 "Currently RYL Rentals has seven party hires: a 360 Photo Booth, Hibachi BBQ, Hot Tub, Cold Fireworks Machine, Fog Machine, Bubbles Machine and a 3-Tier Lighted Party Drink Fountain.
"Our one-year anniversary is on June 5, 2022. In a bid to give back and bring the community out in a positive way our aim is to host a Free Family Community Day with all the favorite local vendors, foods and activities.
"For any further information on us, our website is www.rylrentals.com and we are on LinkedIn, Instagram and Facebook, @rylrentals. We also can be reached via phone 755-1515 or email hello@rylrentals.com."
Read More About