SailGP is kicking off Season 3 by renewing its support and partnership with The Bermuda Seagrass Project as "part of its underlying commitment to sustainability.
The organisation said, "The project, which is managed by the Bermuda Government and Climate Wise, seeks to restore Bermuda's seagrass and marine environment, which has become imbalanced and critically endangered through overgrazing by turtles.
"SailGP began its partnership with Climate Wise in 2021, funding the preservation of 480sqm of seagrass beds through the installation of cages to prevent the turtles from overgrazing. Now, in 2022, SailGP renews this commitment, supported by Impact Partner Athene, by funding the construction and deployment of the remaining cages to cover 548sqm as part of the initial plan.
Jake Lilley of Spain SailGP Team and Katja Salskov-Iversen of Denmark SailGP Team take part in a kelp counting project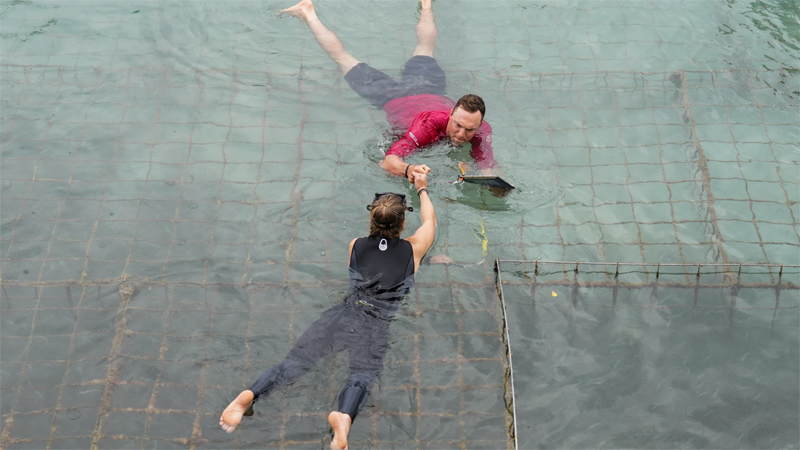 "The funding will also measure the impact of the cages already deployed and calculate the success of different locations and approaches.
"So far, the project has installed protective cages covering almost 2,000sqm in 22 locations around the island. Seagrass is vital to the health of our oceans, providing food and shelter for marine life while capturing significantly more carbon than tropical rainforests.
Sam Newton of Australia SailGP Team alongside Olivia Hogan, Nick Hutton of Great Britain SailGP Team and Jeremy Bachelin of Switzerland SailGP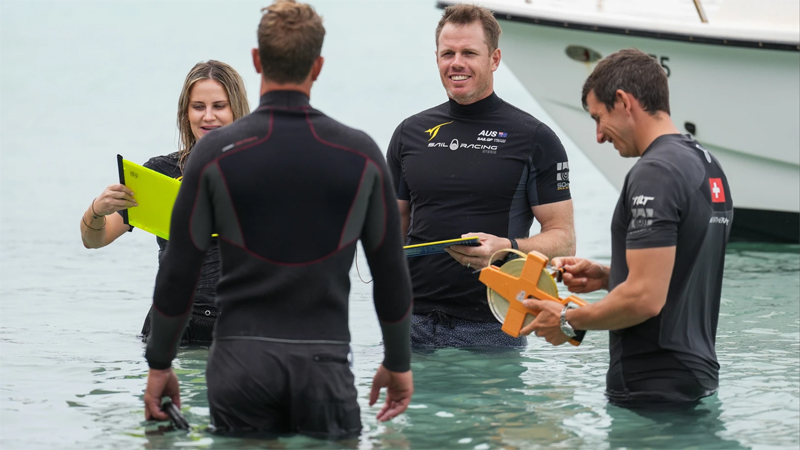 "The project will help provide shelter for marine life, mitigate climate change by accelerating the removal of blue carbon, support scientific research and engage students and the public about the importance of seagrass.
"Ahead of Season 3, a number of SailGP athletes including Denmark's Katja Salskov-Iversen and Switzerland's Jérémy Bachelin showed their support for the project by visiting the Trunk Island site in Harrington Sound to measure the impact of the cages first deployed in 2020."
Speaking about the experience, Bachelin said: "It was really interesting to meet the team and visit the site with some of the other athletes today. I was really surprised to learn about the important role Seagrass plays and what it does for our oceans. I hope to visit again in the future to hear more on their progress with the project."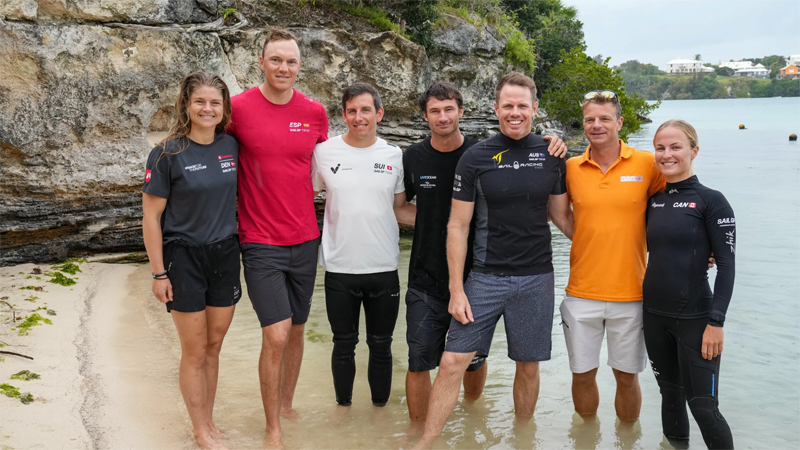 Steve Castree from Climate Wise said: "The Bermuda Seagrass Project is indebted to all our supporters which include local individuals, local businesses and the SailGP team. We are delighted to welcome SailGP back to Bermuda and to have the team and their supporters visit the project once again and witness the progress made in the past 12 months."
Natasha Scotland Courcy, COO of Athene Life Re, added: "As Impact Partner of SailGP, we're thrilled to pledge our support to this crucial project safeguarding the future of Bermuda's seagrass population and marine environment. Environmental sustainability is one of Athene's philanthropic pillars and we hope our support will highlight Climate Wise's brilliant work and bring it to the attention of even more people around the world."

Read More About
Category: All, Environment, Sports