A group of school students have been honoured by the Hamilton Rotary Club after completing The Toastmasters International's Youth leadership course.
Toastmasters International is a United States-based non-profit educational organisation that operates clubs worldwide to promote communication, public speaking and leadership.
The students, aged 12 to 18, were required to prepare and craft speeches, and evaluate peers during the eight-week course.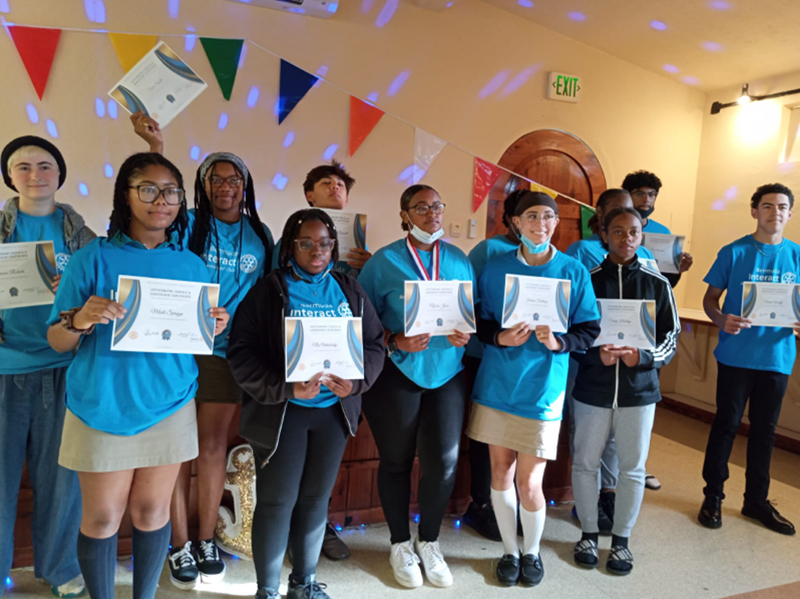 The awardees were Etienne Wolfe and Jack McDonnell [Warwick Academy], Emoy Holdipp Lynch [Berkeley Institute], Shaniya Simmons [Bermuda College], Marli Spriggs [Bermuda High School for Girls], and Joanna Santiago [Saltus Grammar School].
Nyesa Jones [Berkeley Institute], received the Vision of Excellence for demonstrating commitment, perseverance and team spirit, while Sari Smith [Bermuda College] was named Rotary Interact Student of the Year.
Ms Smith co-ordinated several intergenerational programmes, including the distribution of more than 100 bags of toiletries and adult undergarments to seniors in rest homes, the donation of $1,000 in food vouchers to PALS, and organised a seniors check-in programme, where the Rotary Interactors called seniors during the breakout Covid-19 pandemic.
The local coordinators of the Toastmasters International programme were Rotarians Darnell Jones and Cathy Bassett.

Read More About