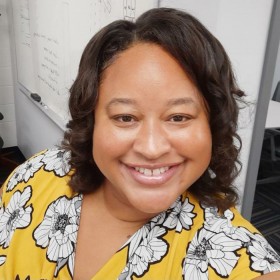 Engineering company iEPC announced Carmen Trott has been promoted to Principal Engineer, which "will bestow upon her the responsibility of managing the entire team of engineers at the Company."
Carmen Trott said, "I am thrilled by the promotion and recognition of many years of hard work. This feels like the natural next step for me. I am delighted to take the reins at iEPC and am looking forward to exploring new frontiers whilst enhancing our existing model of work."
The company said, "Carmen is a Bermudian civil and structural engineer with over 20 years of engineering experience. She is a chartered engineer in the UK and a certified Project Management Professional.
"Carmen was the lead engineer for the Bermuda Government Structural Engineering Contract, recently completing the King's Wharf Cruise Ship Terminal Refurbishment as Project Director.
"She is currently providing technical and project leadership on the BELCO Transmission Upgrade Project construction phase of the works. Carmen has extensive engineering experience in water, highway, bridge, and civil infrastructure.
"Carmen attended the Berkeley Institute and Bermuda College before attending Carleton University in Ontario, Canada where she obtained her Bachelor of Civil Engineering [BEng]. She previously worked for the Government of Bermuda as a Civil Engineer in the Ministry of Public Works Structures, Water and Highway's Sections."
Managing Director of AG Holdings Ltd., Azeem Khan said: "Carmen has been a valued member of our team for seven years and I am thrilled to announce her promotion to Principal Engineer. She has been recognised for her outstanding work, professionalism and commitment to the projects she has worked on, and I look forward to her continued expertise in assisting our clients with their engineering needs."

Read More About