Butterfield has announced that it is now accepting applications to its Graduate Talent Programme via its website.
A spokesperson said, "The programme is distinct from previous iterations in that it is open not only to university graduates but also to bright, talented and ambitious candidates who may have chosen a different path and have work experience in place of a bachelor's degree.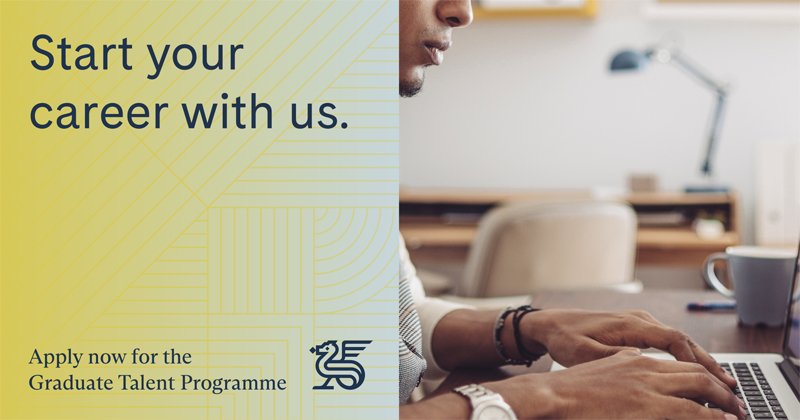 "The structured two-year programme, which begins in September 2022, will see two successful applicants progress their careers in the financial services industry with full-time roles at Butterfield. The positions are competitively salaried with benefits.
"During their time with Butterfield, the successful applicants will rotate and spend time in key business areas including Banking, Compliance and Risk, Asset Management and Trust, to gain practical experience and develop technical knowledge. They will also have an opportunity to embark upon an industry accredited qualification. Each individual will work closely with experienced professionals and will be assigned a dedicated mentor to provide guidance together with a personal development plan to set them up for future success."
Andrew Burns, Butterfield's Group Head of Human Resources, said: 'We are delighted to announce the Butterfield Graduate Talent Programme and open up exciting career opportunities in the financial services industry to a wider array of impressive candidates. This programme is part of our ongoing commitment to develop the next generation of talented employees, building on our summer internship programme and undergraduate scholarships.
'We recognise that there are many routes to success and our selection for this programme is based on more than just academics alone. Competence, motivation, leadership potential and an alignment with our core values is as important, if not more so. At the end of the two years, our aim is for the successful applicants to grow into a permanent position within the business in an area that is a best fit for them. I encourage all eligible candidates to apply.'
The company said, "Applicants should have a strong interest in the financial sector and a desire to learn. The programme is available to those who have the right to work in Bermuda.
"Those wishing to apply to the Graduate Talent Programme or to find out about more career opportunities with Butterfield should visit www.butterfieldgroup.com/careers/graduate-talent-programme. The application deadline is 31 July 2022."
Read More About