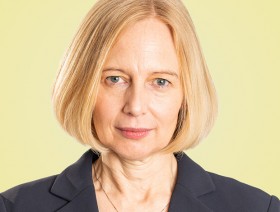 Property and Specialty [re]insurer IQUW announced the appointment of Helen Thornton as Chief Financial Officer for IQUW Re Bermuda Limited and Group Head of Finance.
A spokesperson said, "Thornton joined IQUW from Nephila Capital where she held roles as co-Head of Reinsurance and Chief Operations Officer since 2011, where her principal responsibilities included leading the finance and operations teams and co-leading the Reinsurance unit.
"IQUW has also hired Vanessa O'Flynn as Office Manager and Executive Assistant. O'Flynn was previously the Chief Administrative Officer at Third Point Re from inception until January 2020. She was previously at Guy Carpenter, Allied World and Renaissance Re.
"The appointments follow the recent hire of Rene Lamer who joined the firm's Bermuda operation as Managing Director for Underwriting and Operations and Stephen Young, who joined the firm as Head of Reinsurance and CEO of IQUW's Bermuda platform."
Commenting on her appointment, Ms Thornton said: "I am delighted to join IQUW to continue the build out its Bermuda operation alongside Rene, Stephen and Vanessa. IQUW has already begun to deliver on it's potential to become a successful [re]insurance firm with a clear growth vision. I'm thrilled to be joining the team.
IQUW's Head of Reinsurance and CEO of Bermuda, Stephen Young, added: "As we build out IQUW's Reinsurance platform, we will continue to recruit a high-quality team with broad skills that can be leveraged across the Group. Helen joins us with a wealth of reinsurance, finance and operations experience that she can bring to bear across the organisation as we continue to build a profitable, diversified reinsurance portfolio".

Read More About