The U.S. based Coppermine United Women's Soccer Team includes two of the island's top footballers, and Leilanni Nesbeth and Nia Christopher combined to score all three goals for their team as they recorded a 3-1 victory yesterday.
Coppermine United – which plays in the pro-am United Women's Soccer League which takes place over the summer - took on Keystone FC and came away with a 3 – 1 win at the John H. Frederick Field at Memorial Park Stadium in Pennsylvania.
Post match comments from Nesbeth, video courtesy of Coppermine United
Nesbeth scored two goals, with Christopher adding the other. The two footballers are both stand out players for their Universities and also represent Bermuda internationally, and during their last international game in April of this year the pair combined to score 5 goals during Bermuda's victory over Grenada.
Coppermine team: Christopher is 4th from the left in top row, Nesbeth is first on left in bottom row: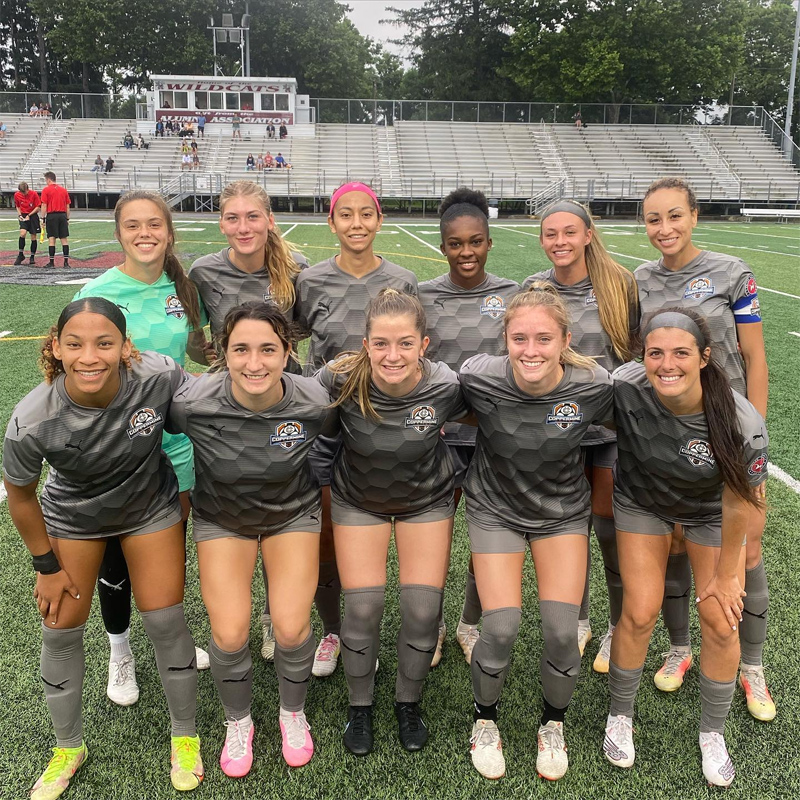 Read More About