Bermuda's Sakari Famous has been named Sports Person of the Week by KPLC News in Louisiana.
The KPLC website said, "Sakari Famous has jumped her way into the history books becoming the first Cowgirl high jumper and only second ever McNeese high jumper to qualify for the NCAA tournament."
Animation from the KPLC report: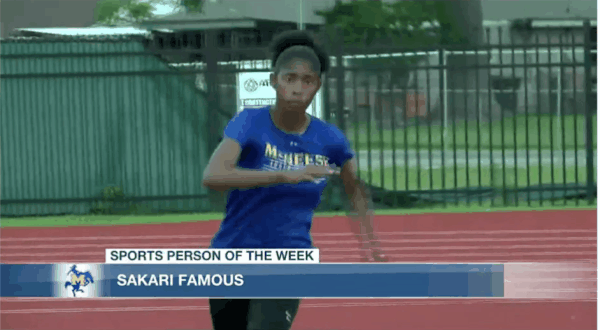 "The reigning Southland outdoor high jump champion leaped over six feet at the NCAA east prelims to punch her ticket to the championships next week. The mark was a school record, personal record and the record for her home country of Bermuda."
"It's been a long time coming, but I finally got it and the emotions are hard to describe but it feels great to have accomplished what I have so far that I actually got it. It's unbelievable I have to say," Ms Famous said.
Since the start of college I've been trying to get that six feet milestone and I only realized that I actually jumped it when coach Gilroy told me you jumped six feet!"
You can read the full story and watch the video report here on KPLC.

Read More About