SiriusPoint announced appointments to Executive Leadership Team and Insurance & Services Segment.
A spokesperson said, "Patrick Charles joins the SiriusPoint ELT and has been promoted to Global Head of Property and Casualty [P&C] Insurance & Services. Patrick joined SiriusPoint in September 2021, with 20 years of underwriting and strategic management experience, as Head of Americas P&C Insurance to manage and grow the Company's US P&C insurance business.
"He is responsible for the Company's global strategy in P&C insurance, the expansion of SiriusPoint's strategic partnerships, and the development of products and services to support new and existing partnerships. In this role, Patrick reports directly to Dan Malloy, CEO.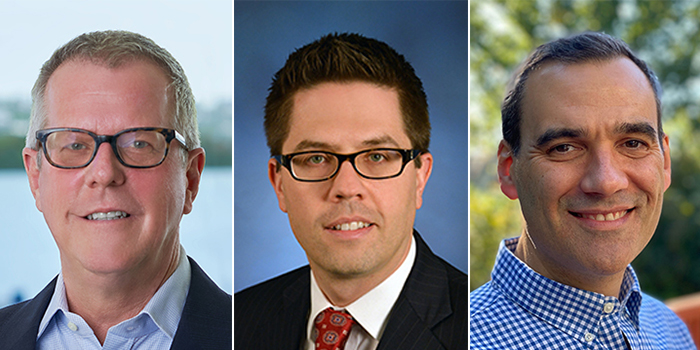 "Darryl Siry, the Company's Chief Technology Officer, has also been appointed to the ELT, reporting to Dan Malloy. Darryl, an experienced technology, marketing, and operations executive, joined SiriusPoint in May 2021 to lead the Company's technology integration and to develop an efficient and scalable operating platform across the global business.
"Darryl is also responsible for the development of the managing general agency [MGA] operating platform, which supports SiriusPoint's strategic partnerships, and for maximizing the value of SiriusPoint's insurtech partnerships and investments.
"I am very pleased to welcome Patrick and Darryl to SiriusPoint's Executive Leadership Team," said Dan Malloy. "These appointments recognize the talent we have at SiriusPoint and the contribution that both Patrick and Darryl have made to our business – they have been instrumental in the development of our Insurance & Services strategy.
"We have the right leadership team in place to continue the growth and development of the Insurance & Services segment, which includes our exciting strategic partnerships approach. We are committed to supporting our sizable portfolio of investments and continuing to position SiriusPoint as the partner of choice for entrepreneurial MGAs and insurance service providers."
These appointments follow the resignation from SiriusPoint of Prashanth Gangu, Chief Operating Officer, and President, Insurance & Services.
"On behalf of the SiriusPoint team, I would like to thank Prashanth for his contributions to our Company and wish him well in his future endeavours," said Mr Malloy.
Read More About