Bermuda's Special Olympic Team has concluded competition at the 2022 Special Olympics USA Summer Games in Florida, making an excellent showing to claim four medals.
Equestrian Eden Woolery won a bronze medal in the Western Equitation B1 Class, Micah Lambert won a silver medal in tennis-singles, Bridget Marshall won a bronze medal in tennis-singles, and the two tennis players teamed up to win a bronze medal in tennis-mixed doubles.
In addition to our athletes competing, Danielle Gibbons — an Athlete Leader — executed her role on the Athlete Input Council superbly spending very long days engaged in volunteering, special events and conducting athlete interviews that were shown throughout the Olympic Village.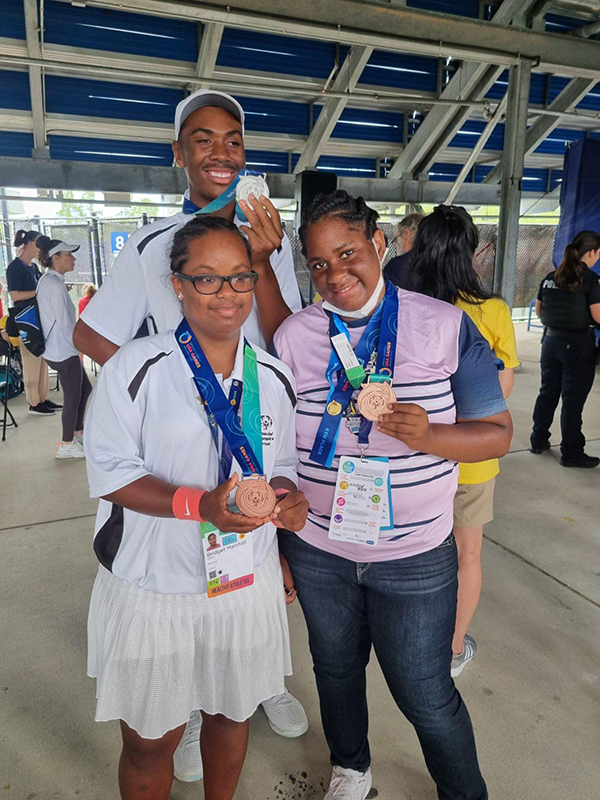 Director Sacha Richardson told Bernews, "The Special Olympics Board, Coaches, athletes and families are extremely proud of our athletes who participated in the 2023 USA Games. As with any competition, our athletes experienced set backs, nervousness and defeat however they demonstrated the Special Olympics motto, 'Let me win, but if I cannot win, let me be brave in the attempt', with perfection, in the end bringing home four medals.
"Our attendance at the USA Games was a first along with the invitation for Caribbean Islands to attend. Special Olympic Bermuda Athlete Leader must also be commended for her role at the Games having represented Bermuda and the Caribbean Region extremely well."
Special Olympics Bermuda now continues their training and preparations for the quadrennial 2023 World Games in Berlin, Germany, where a much larger delegation is expected to attend.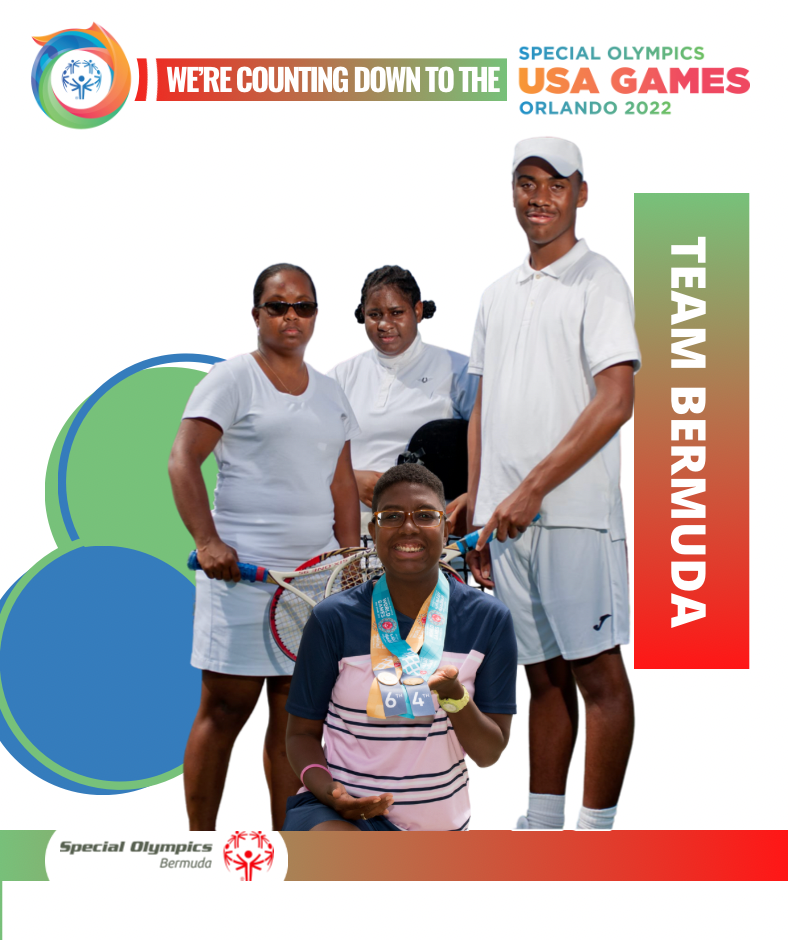 Read More About