The Former Cup Match Players and Officials Association [FCMPOA] hosted their annual Former Cup Match Players Luncheon yesterday [July 26] at Divot's Restaurant.
A spokesperson said, "This year's luncheon recognized those living former players and officials over the age of 70. Last year's luncheon, which was the inaugural, recognized those most senior players who are aged 80+.
Back Row, left to right: Quinton Sherlock, Lester Harnett [former umpire], John Tucker, Randolph Horton, Arthur Pitcher, Robert Simons, Barry DeCouto, Lionel Thomas, Herman Smith, Gladwin Trott, Winston Trott; front Row, left to right: Willard Raynor, John Stovell, Joe Bailey, Dennis Wainwright, Eugene Woods, Sam Paynter, Calvin 'Bummy' Symonds, Jeffrey Pitcher, Neville Darrell, St Clair Tucker. Photo courtesy of Stacey O'Brien
"The Association hosted the luncheon in conjunction with a former Somerset Cup Match player Barry DeCouto, who fully sponsored the event. The Association is grateful to him for his generosity and for helping this worthy cause."
The Association President, Dean Minors, said, "Today is about recognizing you, our former players and officials who sacrificed your time, dedicated yourselves to the game and all that comes with being involved with Cup Match. The Association recognizes the need not only to preserve the significance of Cup Match but more importantly you, the legacy, the history, the role models and what you and your families contributed to this game being one of the most important and significant holidays in Bermuda.
"The other committee members are Hasan Durham [Vice President], Taylor Duncan [Secretary], John Tucker and Charlotte Simons. To get in touch with the organization, please email FCMPOA@yahoo.com."
Photos courtesy of Dean Minors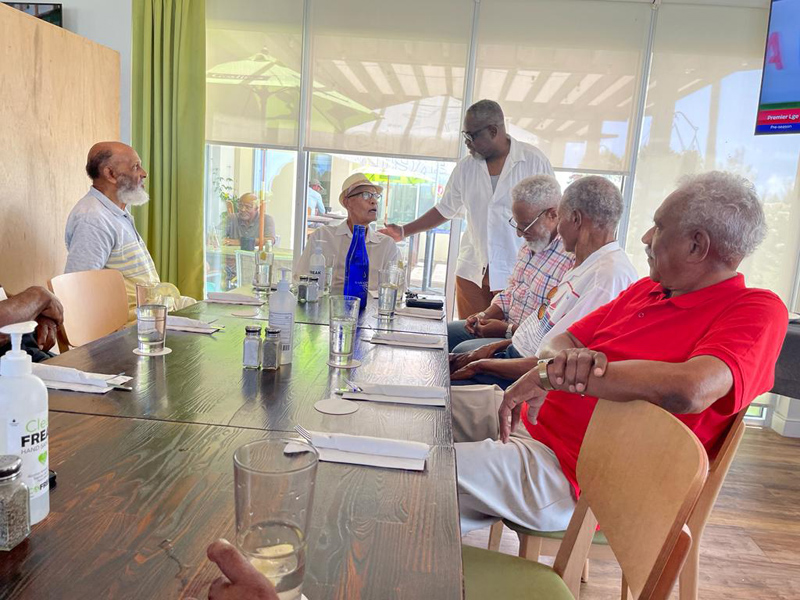 For extensive coverage of Cup Match spanning over a decade, visit our website BernewsCupMatch.com, the island's most comprehensive resource on the Cup Match holiday.

Read More About