The U.S. Coast Guard tall ship "Eagle" arrived in Bermuda today [July 8] as part of its 2022 summer training deployment, and you can watch aerial footage below of the ship being assisted into Hamilton.
A spokesperson previously said, "The ship will be moored along Front Street in Hamilton, July 8-12 and will be open for free public tours Saturday, July 9 – Monday, July 11 between 11:00 a.m. – 7:00 p.m.
Short Version | A quick video showing the ship berthing on Front Street
"'Eagle' proudly serves as an ambassador of the United States and uses every opportunity to share the Coast Guard's story of 231 years of exemplary service with the public. While in port, cadets from the 'Eagle' will participate in community outreach activities with the Sandys Boat Club Youth Sailing Program and Bermuda Zoological Society on Trunk Island.
"As the only active duty sailing vessel of the United States government, 'Eagle' is used as a training vessel for future officers of the United States Coast Guard. While sailing the high seas and visiting ports around the world, Coast Guard cadets and officer candidates practice leadership and technical skills needed for success in the maritime environment.
Long Version | An almost 10 minute view showing the ship berthing on Front Street
"The summer 2022 deployment spans five months, stopping at nine U.S. ports – Miami, Florida, Pensacola, Florida, Galveston, Texas, Key West, Florida, New York City, New York and Newport, Rhode Island – with Bermuda as its only international port visit."
The official website notes, "The USCGC Eagle is a 295-foot, three-masted barque used as a training vessel for future officers of the United States Coast Guard. Known as "America's Tall Ship," the majestic Eagle is the largest tall ship flying the Stars and Stripes and the only active square-rigger in U.S. government service."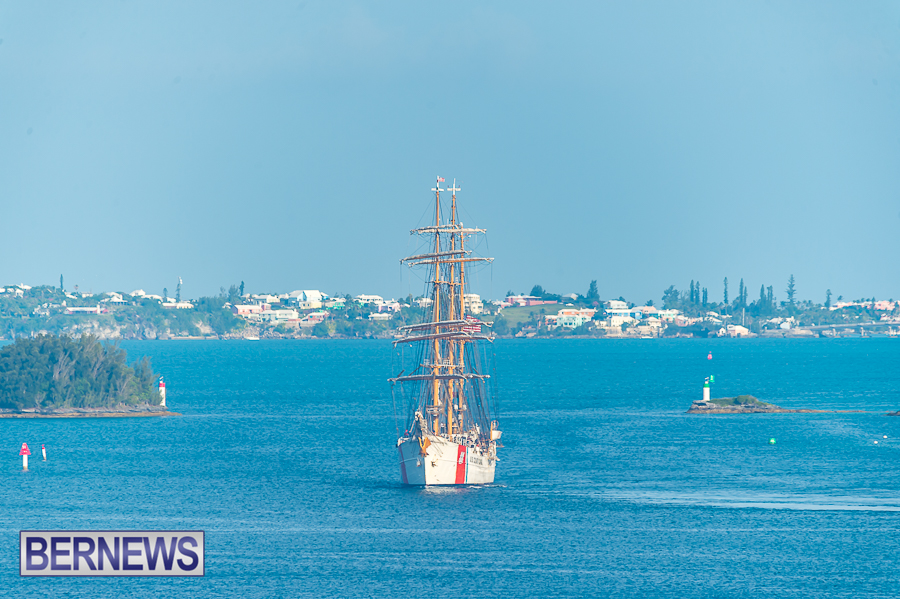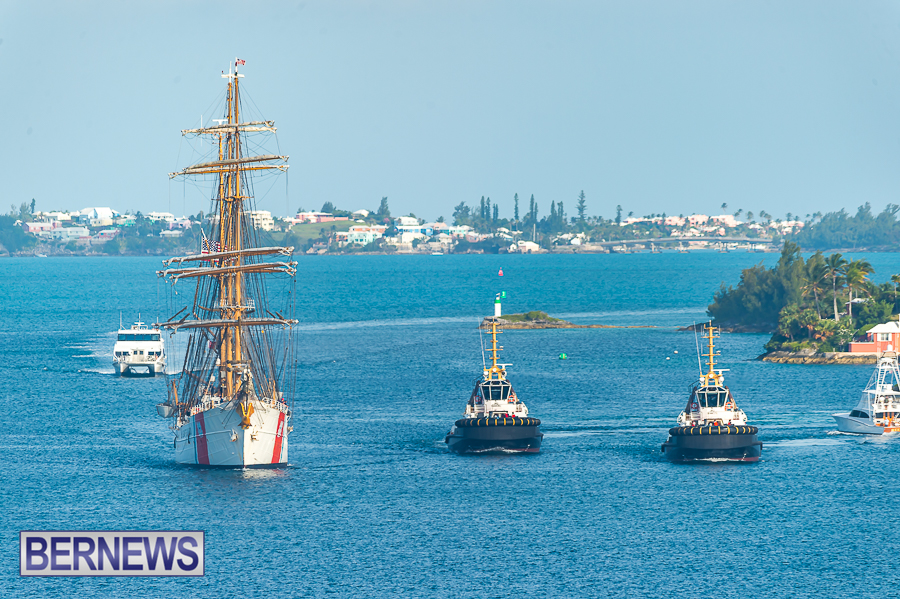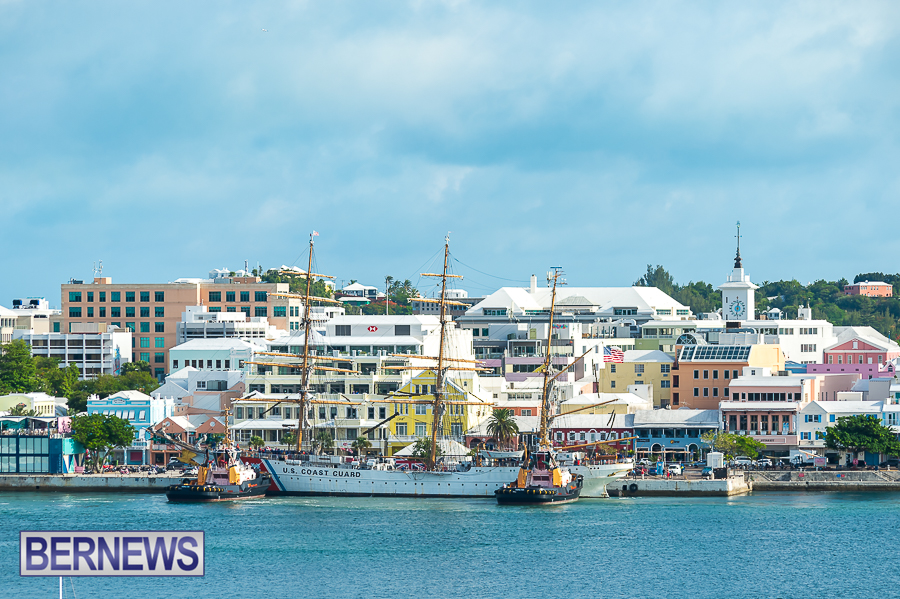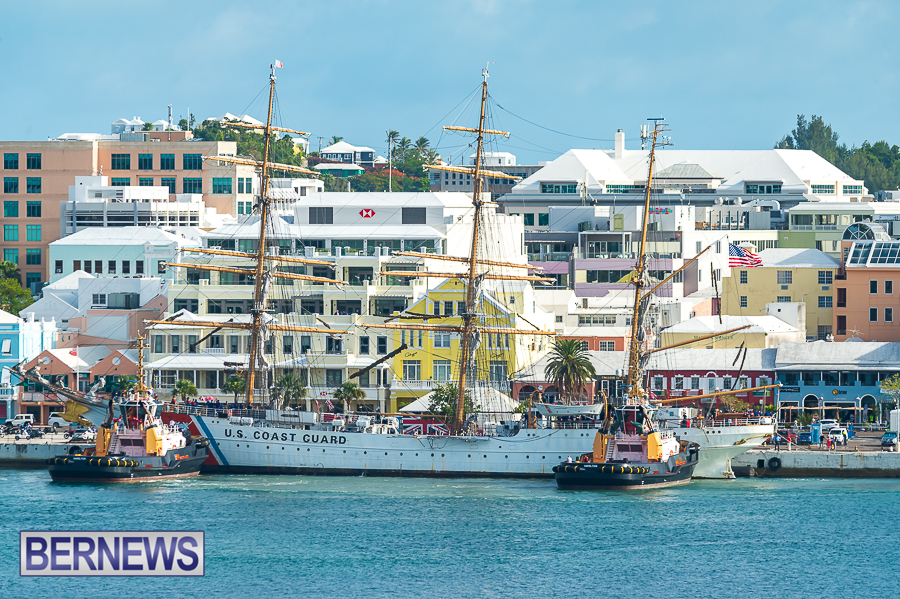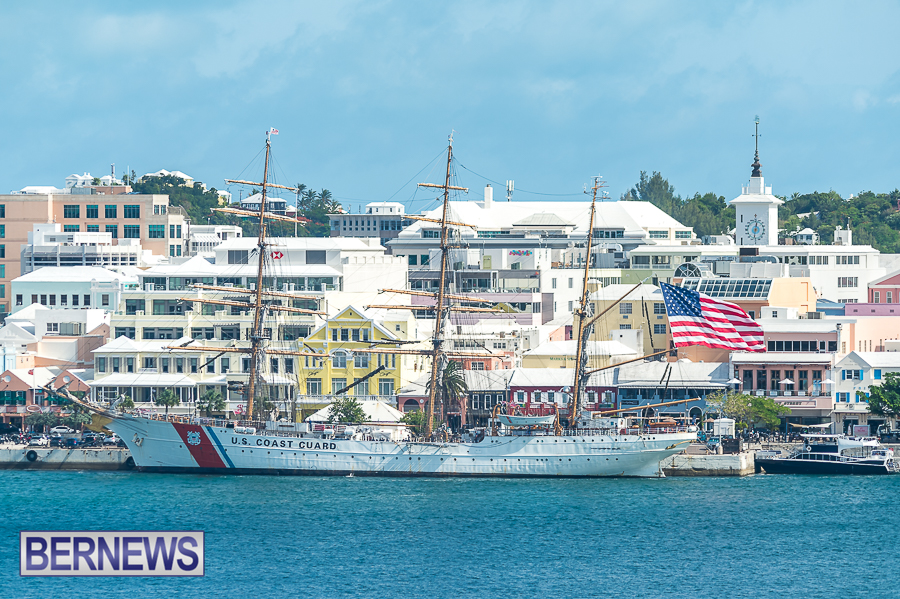 Read More About