[Written by Stephen Wright]
The first video episode of Mia Fishel's football journey since signing for Mexican women's team Tigres has been released on YouTube.
Fishel joined the Monterrey outfit in January and helped them reach the semi-finals of the Torneo Clausura – the second tournament of the Mexican season.
The 21-year-old, a United States youth international, is also Bermudian, through her father Patrick. She is related to the Bascomes, the island's famous football family, including former Bermuda coach Andrew Bascome and his brother, David, a former Bermuda midfielder.
The forward was drafted by National Women's Soccer League side Orlando Pride as their No 5 pick in December last year after her impressing form for the University of California, Los Angeles; however, she opted to join Mexican giants Tigres instead.
She told SB Nation in an interview in March: "I knew immediately that something's different about the [Tigres] fans, and how passionate they are about soccer, and [women's] soccer, which is another reason why I wanted to come here as well."
Fishel spent three years with UCLA, making 59 appearances, scoring 32 goals and adding 14 assists. She was called up to her first US women's senior team training camp in October 2020.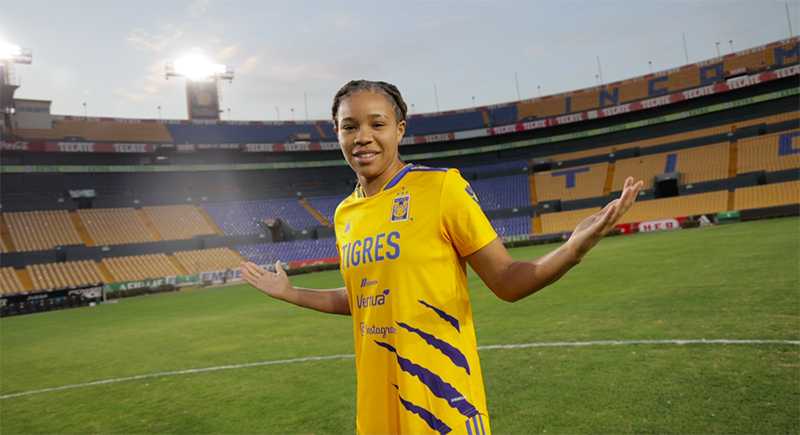 Earlier this year she was named on ESPN International's "list of 21 best women players 21 or under," with ESPN noting, "There's more to Fishel than scoring. The forward often is active in build-up plays and pressuring opposition. In the 18-yard box, the Tigres star has a knack for being in the right place at the right time for a close-range finish. If she can improve her ball control and add more assists in the final third — and if her scoring rate continues to increase — she will become the best in Liga MX Femenil in an incredibly short amount of time."

Read More About