This year's Bermuda Captive Conference will welcome Rachel Wilson, Managing Director, Head of Wealth Management Data Security and Infrastructure Risk at Morgan Stanley, as its keynote speaker.
A spokesperson said, "Wilson will address conference delegates on September 13 at 2:30pm Atlantic, on day two of the Bermuda Captive Conference, sharing her experience as a world-leading advisor on data security, cyber and infrastructure risk. The keynote speaker is sponsored by Gold Sponsor Graystone Consulting, a business of Morgan Stanley.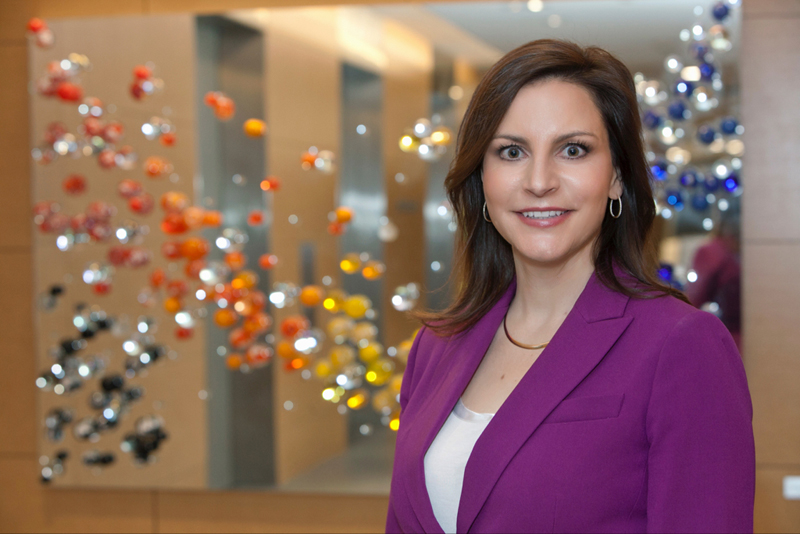 "In her current role at Morgan Stanley, Rachel is responsible for the protection and governance of all sensitive data across Wealth Management networks, applications, hardware and users in both physical and digital form. Rachel and her team work to secure data from all manner of loss, theft or compromise.
"They also manage all forms of infrastructure risk, including technology risk, business continuity, disaster recovery and resiliency and vendor and third-party risk, ensuring that all Wealth Management data meets regulatory and statutory privacy requirements. Rachel advises Wealth Management leadership on data security and cyber risks, threats and mitigations and oversees employee and client education and engagement on privacy, data security and cybersecurity topics.
"Prior to joining the Firm in 2017, Rachel spent 15 years at the National Security Agency [NSA], where she held several key senior executive-level leadership positions. Between 2008 and 2010, she ran NSA's counterterrorism operations and led a global enterprise in detecting and disrupting terrorist plotting against the U.S. and its allies. Between 2010 and 2012, Rachel served as NSA's Chief of Operations in the U.K., working out of the U.S. Embassy in London.
"In this role, she worked with U.K. intelligence services to counter terrorist and cyber threats to the 2012 Olympics. Returning to the U.S. in 2012, Rachel spent nearly five years leading NSA's cyber exploitation operations as the Deputy and then Chief of the Remote Operations Center within NSA's Tailored Access Operations. In this capacity, she led the planning and execution of thousands of cyber exploitation operations against a wide array of foreign intelligence, military and cyber targets, and served as the committing official for many of NSA's highest risk and most important intelligence gathering activities."
Leslie Robinson, Bermuda Captive Conference Chair and Senior Vice-President – Head of Underwriting & Claims, Willis Towers Watson Management, said: "We are extremely excited about this year's hybrid Bermuda Captive Conference and are especially delighted to have Rachel Wilson as our keynote. Rachel is a highly sought-after speaker in the fields of finance and technology and with her extensive background in both the private and public sectors, her talk promises to be both thought provoking and inspiring; something that captive owners, risk managers, brokers and other service providers will not want to miss."
A spokesperson added, "Now in its 18th year, the three-day Bermuda Captive Conference returns as a hybrid event, presenting a full roster of panel sessions, bringing together industry professionals for thought leadership, education and connectivity. The conference will feature educational sessions, keynote speakers, a trade floor showcasing support services and organisations, attracting captive insurance managers, brokers and service-providers, corporate risk managers, and captive owners for opportunities to reconnect and network.
"This year's event offers cutting edge panel discussions with a wide variety of dynamic speakers, offering a stellar line-up that will discuss trends within the captive industry. The event's theme is Fusion, celebrating the momentum and synergy of the newly-launched Bermuda Captive Network, underpinned by the 60th anniversary of the Bermuda Captive industry, highlighting the experience, depth and innovation of Bermuda's captive industry.
"A summary of the key sessions includes:
60 Years in the Making: Bermuda – Capturing and Leading the World's Captive Insurance Companies
Innovative Use of Captives
Regulator Q&A Session
Emerging Uses of Captives in the Post-Pandemic Era
Captives, Risk Management and the Cost of Capital
Segregated Accounts – Legacy Issues and How to Resolve Them
Fronting Partnerships with Captives: Successes, Threats and Opportunities
Evolving Collateral Trends – A Banker's Perspective
Lat-Am Reloaded: Down the Rabbit-Hole
BEPS: Latest Updates
Using Captives for ESG Initiatives
"The full agenda and list of speakers can be found here..
Read More About