Bermudian university students interning at PwC this summer made their mark on the heritage of Verdmont museum in Smith's Parish on Friday 5 August.
A spokesperson said, "Working with the Bermuda National Trust Heritage Team, the interns provided hands-on help and insightful input for the Trust's ongoing efforts to expand community and cultural tourism experiences at the African Diaspora Heritage Trail site.
PwC summer interns Aaron Spencer, Nadir Young, Tamia Place, Dylan Carne, Krishun Douglas-Henry, Alyssa Paynter, Jacy Lowery, and Caitlin Bean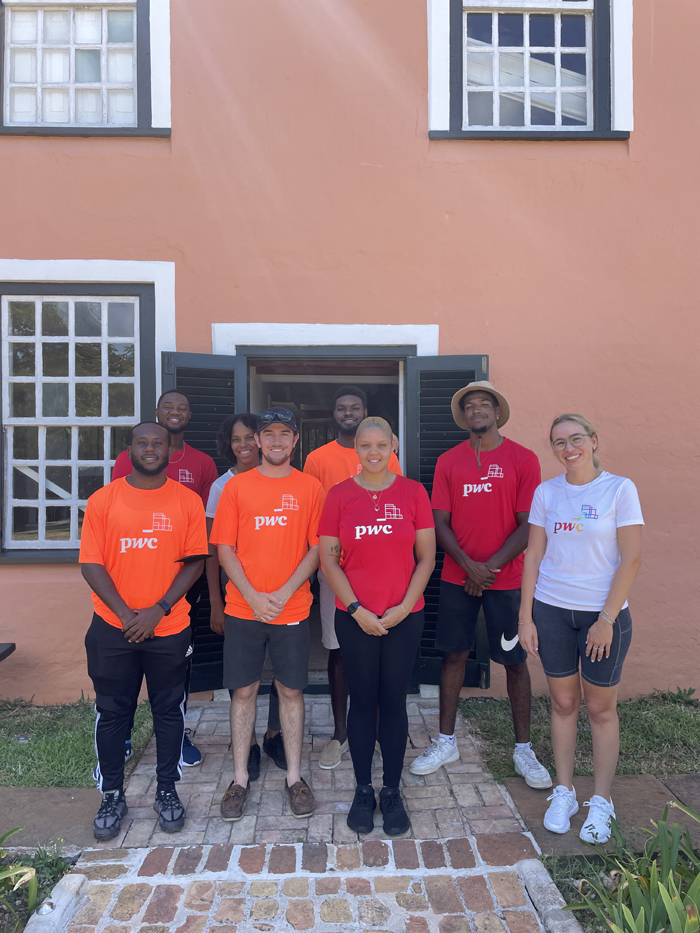 "After touring the historic house and gardens with the Trust's Heads of Natural and Cultural Heritage, the group engaged in a lively discussion about the site's community uses and interpretive needs, including reimagining Verdmont as a site of enslavement. After that strategic brainstorming, the interns rolled up their PwC t-shirts and cleared out the attic and cellar, then cleaned the whole museum from top to bottom."
PwC interns in the attic exhibit at Verdmont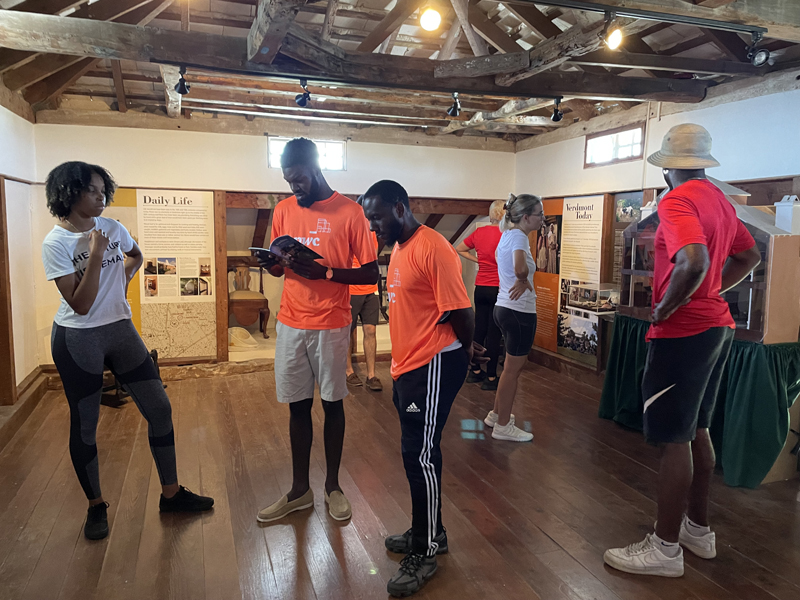 Caitlin Bean, Senior Associate of Human Capital, who coordinated the teambuilding day from PwC's end, said, "Supporting the Bermuda National Trust and their efforts to preserve Bermuda's cultural and natural heritage while working together as a team was very rewarding. Our team was able to learn more about Verdmont and the historical importance of the property, while also assisting the Trust with tasks that required multiple hands.
"When participating in our team building days, our people are encouraged to have open communication, knowledge share and actively build more meaningful connections outside of our day-to-day working relationships. Through this we are able to give time and support back to initiatives that are of greater importance to our island while also building trust with each other."
The PwC group with BNT Head of Natural Heritage Myles Darrell in Verdmont's gardens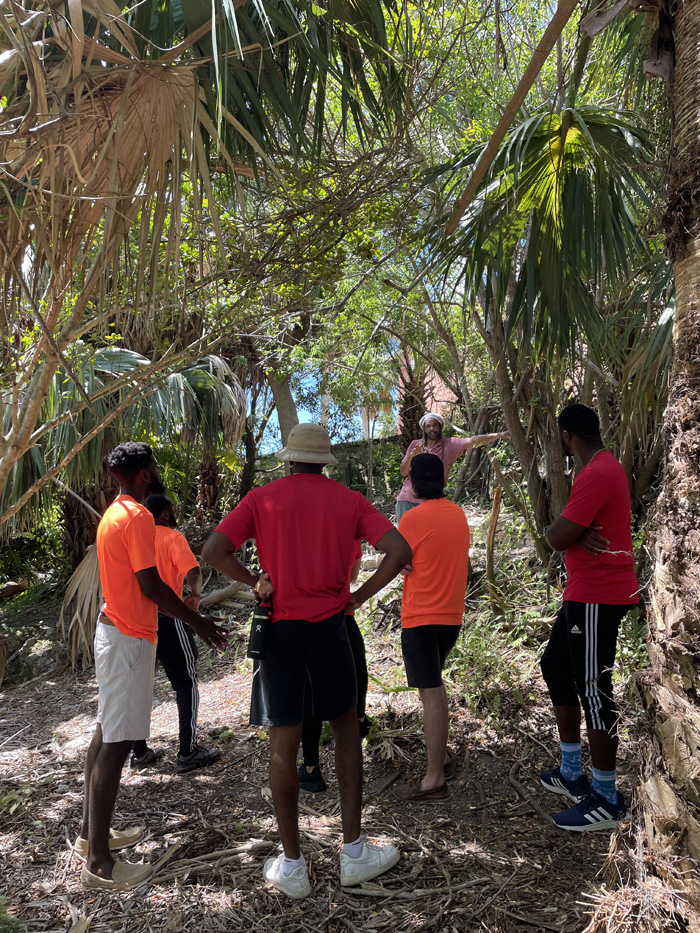 Dr Charlotte Andrews, BNT's Head of Cultural Heritage said: "We loved working with PwC's interns and are very grateful for all the work they accomplished. S
"uch group teambuilding does so much to assist BNT's small nonprofit staff with both its everyday work and visionary ideas. Any company interested in corporate teambuilding with the Bermuda National Trust should get in touch with us, as we have plenty of heritage teambuilding opportunities, including at the museums, historic cemeteries and nature reserves that we hold in trust for everyone in Bermuda."
"And if you are interested in visiting Verdmont, please check www.bnt.bm for current opening hours. Admission is free for the rest of this summer, although donations are gratefully received."

Read More About