Four Bermuda sailors concluded competing in the 2022 European optimist Championships, as Noah Amaradasa, Oliver Soares, James Ganal, and Riley Lowe all took to the waters of Sønderborg in Denmark.
Two more races were completed to make it eight races in the series thus far, and sailors are allowed to now throw out their worst finish.
Ganal led the Bermuda boy's fleet, however he fell six places from his starting position of 64th to come off the water in 70th place overall with 150 net points. Ganal finished 28th in the first race of the day and the seventh of the series, before crossing the line 23rd in the second race.
Soares fell 5 places and is now in 104th place in the Boy's Fleet with 187 net points, he finished 27th in the first race, he then crossed the line 19th in race two.
Amaradasa came off the water in 133rd place overall, he crossed the line in 41st place in the first race, before finishing 32nd in race two for his 240 net points.
Competing in the girls fleet, Lowe finds herself in 97th place at the conclusion of the fourth day of racing, after crossing the line 41st in the first race of the day, before finishing 39th in the second race, Lowe has 285 net points.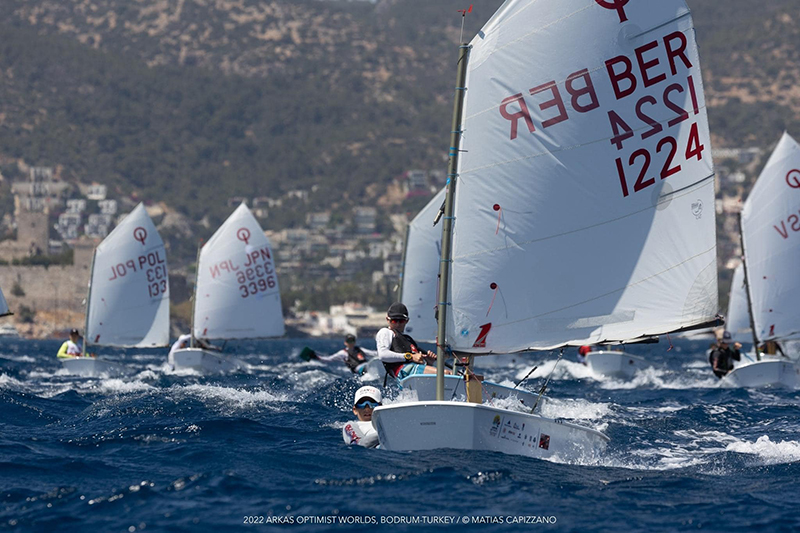 Read More About