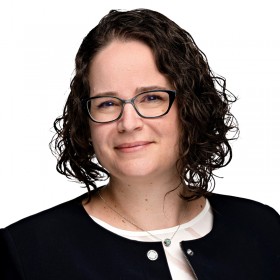 Bermuda Hospitals Board [BHB] has appointed Keltie Jamieson as its new chief hospital information officer [CHIO].
A spokesperson said, "Ms Jamieson will report directly to the CEO & President, Michael Richmond, MD.
"As the CHIO, Ms Jamieson will oversee BHB's information technology, information management and telecommunications functions and operations. In addition to leading the Information Technology Services team, Ms Jamieson will be responsible for developing and maintaining a comprehensive IT strategy that guides the organisation's adoption and management of health IT systems, such as the electronic medical record [EMR] and health informatics.
"With more than 25 years of experience implementing digital strategies and enabling change through supporting technology, Ms Jamieson most recently served as the senior advisor at Horizon Health Network in New Brunswick, Canada.
"In this role, she provided advisory and consultant services to the province of New Brunswick as they prepared for their clinical information system implementation. For the six years prior, Ms Jamieson was the senior director and chief information officer at Nova Scotia Health & IWK Health in Canada."
Dr Richmond comments: "We are excited to welcome Ms Jamieson as the new chief hospital information officer. Ms Jamieson joins BHB at a critical time. With the launch of our electronic medical record system in late October, her experience and knowledge will be critical as we harness this technology at BHB. The EMR is a transformational tool for our staff to improve safety, quality and efficiency, and deliver a service of which Bermuda can be truly proud."
The spokesperson said, "The CHIO position is not new to BHB, but has not been filled since the fiscal year 2014/15."

Read More About