The Argus International Gig Regatta got underway on Sunday and is set to continue this weekend.
A spokesperson said, "Bright blue skies and a 17kt headwind made for some beautiful but tough rowing last Sunday as part of the Argus International Gig Regatta. Team Jurassic rowed to victory, with both their ladies and men's crews claiming the finish line of the Spanish Point Challenge.
"Overall, 7 all-female crews and 6 men's crews tackled the 1.25mi race course, complete with three turns, before crossing the finish line just off of the Spanish Point Boat Club, where spectators and fellow rowers were cheering.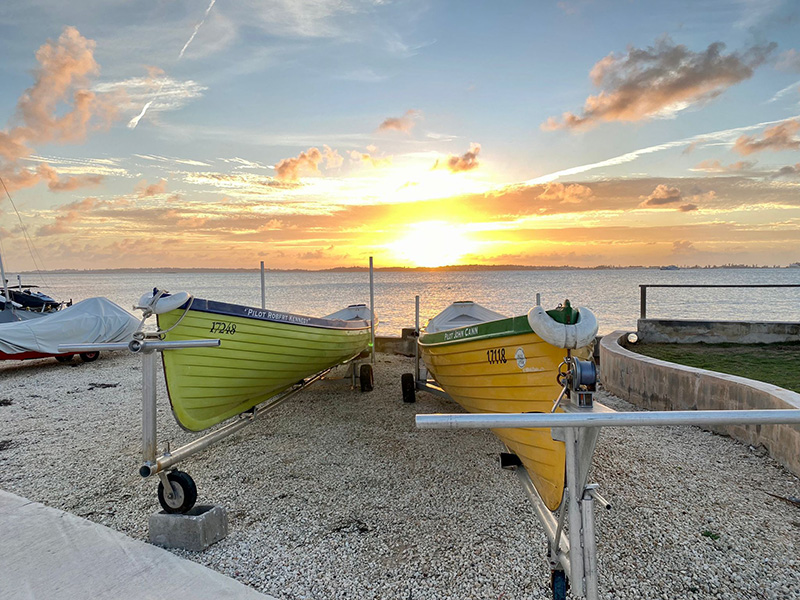 "The winning team is comprised of members from pilot gig clubs located along the Jurassic Coast, a 95-mile-long stretch of coastline in southern England, situated within the counties of Dorset and Devon.
"It is a UNESCO World Heritage Site recognised for its outstanding rocks, fossils and landforms, in addition to its rowers. Quite a few of the participants have been to Bermuda for previous regattas, and they have brought their experience together to row their best in Bermuda this year.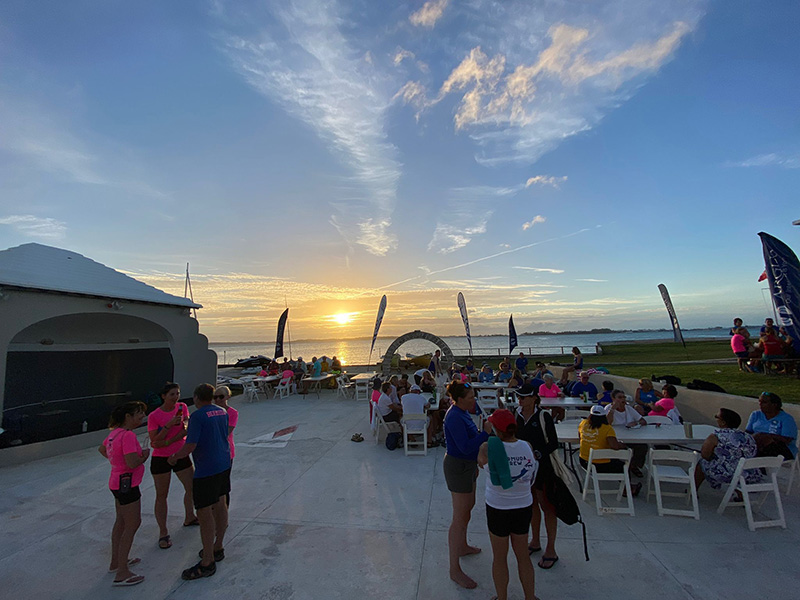 | | |
| --- | --- |
| Ladies' Final | Men's Final |
| 1 – Jurassic | 1 – Jurassic |
| 2 – CoRaCle | 2 – BPGC 3 |
| 3 – Gusty Gig Girls | 3 – London Cornish |
| 4 – Dart | 4 – Dart |
| Ladies' Plate | Men's Plate |
| 1 – Knot Your Average Crew [BPGC] | 1 – BPGC 1 |
| 2 – BPGC 3 | 2 – BPGC 2 |
| 3 – BPGC 2 | 3 – NA |
| 4 – NA | 4 – NA |
"The next event as part of the Argus Invitational Gig Regatta is the St. George's Sprint – catch the action from land or sea with many viewpoints in and around the St. George's Harbour this Wednesday from 1-5pm. Our host venue, the East End Mini Yacht Club, will have a great view of the finish line and the opportunity to meet our pilot gig rowers.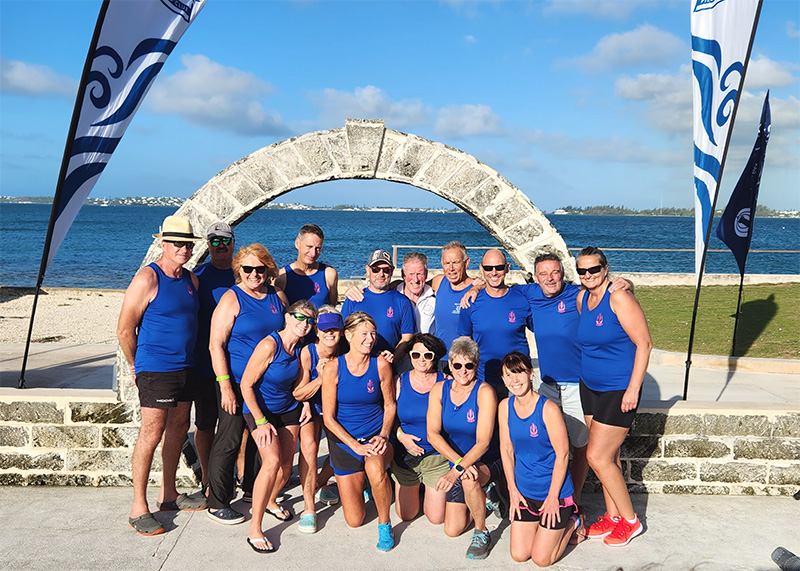 "The St. George's Sprint will mix together international and local rowers to form co-ed crews, adding a fun and friendly challenge to the Argus International Gig Regatta. As these crews have never rowed together before, rowers must adapt and be agile when it comes to seats and strategy!
"Saturday will see all gigs heading west for the Mangrove Bay Finale at Sandys Boat Club. All events are free for spectators. This event has been made possible by our event sponsors: Argus, Bermuda Tourism Authority, Axis, and Chubb, with added support from John Barritt & Son.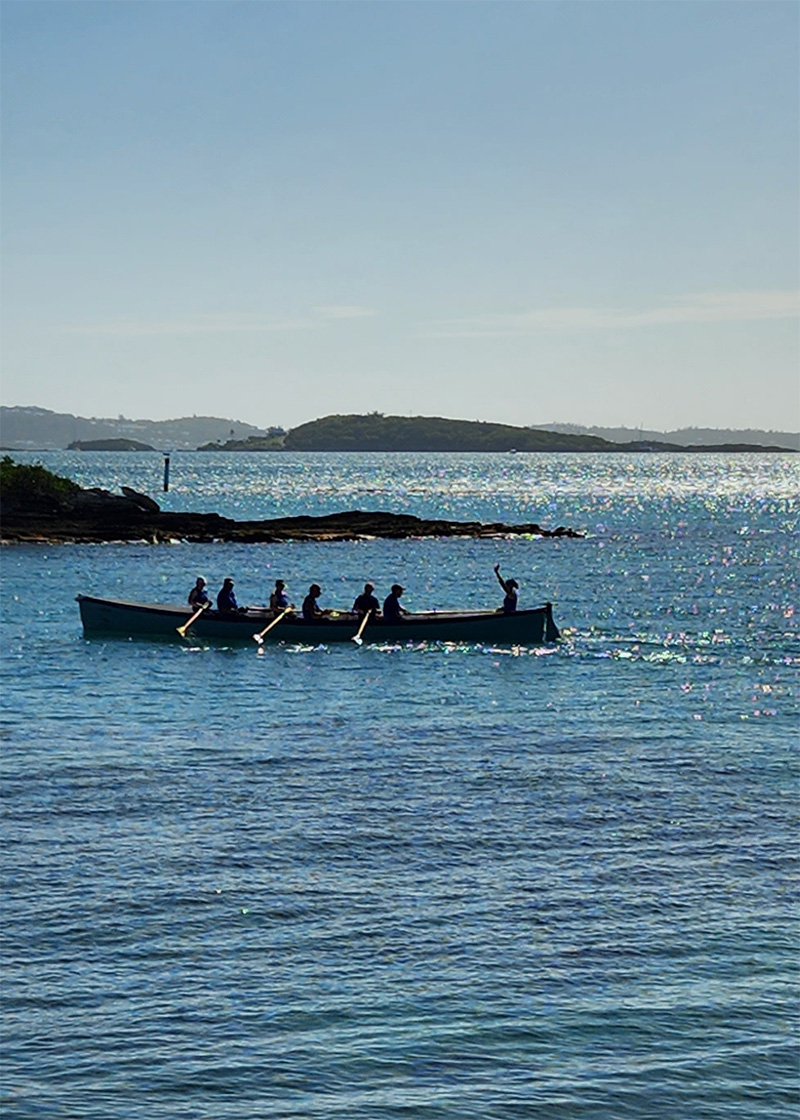 Event Schedule
"Wednesday, October 26: The St. George's Sprint will have a fun atmosphere as co-ed crews will be mixed of local and visiting rowers for some friendly racing from 1:00pm – 5:00pm in the St. George's Harbour. There will be excellent viewing of the finish line from the East End Mini Yacht Club.
"Saturday, October 29: The Mangrove Bay Finale is where the men's & ladies' crews return with the aim of leading their fellow competition around Mangrove Bay from 9:30am – 4:30pm. There are many great viewpoints of Mangrove Bay, but head to the host venue, Sandys Boat Club, for local commentary and the Closing Party & Awards Presentation from 5:00pm. *Racing schedule will break for lunch at 12:30pm.

Read More About