Hamilton Princess & Beach Club has promoted Bermudian Troy Glasgow from Security Manager to Director of Security & Emergency Management.
A spokesperson said, "Mr. Glasgow is responsible for general hotel security, emergency management which includes weather-related threats, ensuring occupational health & safety compliance, as well as co-chairing that committee.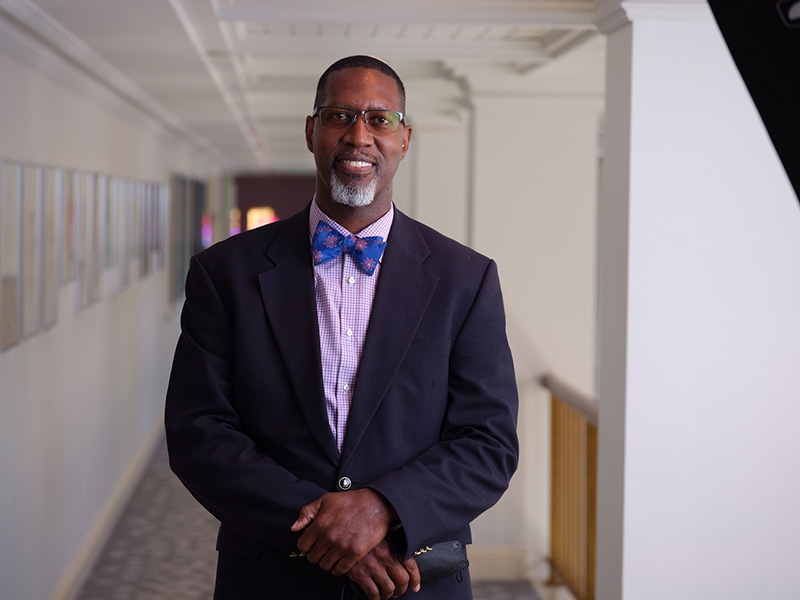 "Mr. Glasgow came to the hotel following a 30-year career in law enforcement, though he was no stranger to hospitality. He credits his older sister for introducing him to the industry as a youth.
"He spent his college summer breaks working as a houseman at the former Southampton Princess Hotel, as well as in the hotel's former nightclub and bar, before he landed in guest services. Mr. Glasgow completed the hotel's management trainee program, then life had a different plan for him."
"In my youth I was an athlete and I felt emergency services would be a very active career for me. I applied, and I was lucky enough to be accepted in the program and graduated fourth in my class of 16," said the Director of Security.
The spokesperson said, "Moving through various roles within the BPS, Mr. Glasgow officially retired from the organization in 2020 as an Inspector, while remaining onboard during a transition period. Then former Police Commissioner Michael DeSilva inquired if Mr. Glasgow would be interested in joining the security team at Hamilton Princess & Beach Club, making a career pivot back to hospitality."
"Mr. Glasgow brings to the new role, his experience as a trained crisis negotiator, a firearms incident commander, and a reputation for building strong teams and adding a sense of calm to tense situations."
Troy Glasgow said: "Hospitality has always been a part of me. Law enforcement and the right opportunity at the right time facilitated my return to the industry. I am happy that the work I have completed to date earned me the promotion to my new role as Director.""
Tim Morrison, General Manager of Hamilton Princess & Beach Club, said: "I am pleased to see Troy promoted to our Director Of Security & Emergency Management. Troy's promotion is a reflection of his incredible work ethic and to the leadership he demonstrates."
Read More About