In celebration of National Pharmacy Week, the local Bermuda Pharmaceutical Association recently held a charity raffle, with the proceeds going towards Open Airways, and specifically their Medication Assistance Program.
An Open Airways spokesperson said, "This program was established by Open Airways in close partnership with pharmacists island-wide, and assists those in our community with asthma or COPD to purchase their doctor prescribed medications which they may otherwise be unable to afford.
"The initiative was established at the start of the Covid-19 pandemic, recognizing the economic downturn in Bermuda that resulted in loss of jobs and unemployment. The program is helping many people of all ages in Bermuda who simply cannot afford their inhalers to control their asthma or COPD.
"Open Airways is extremely grateful to the pharmacists for the $2000 donation towards medications, and more importantly for joining with Open Airways in Helping Bermuda Breathe, and making a difference in so many lives."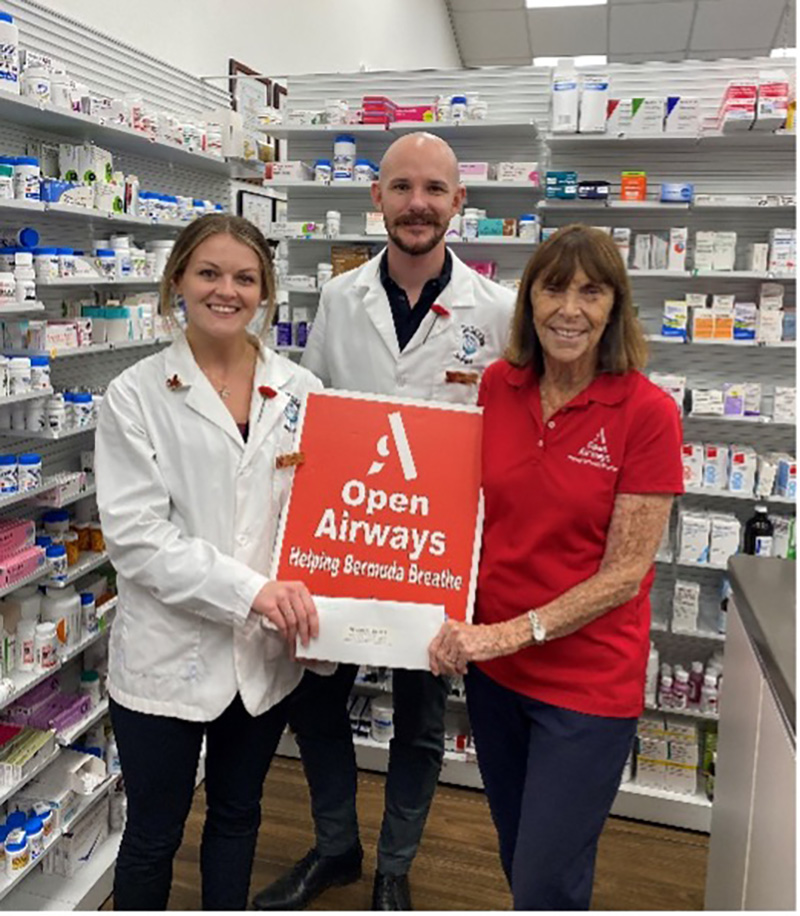 Read More About