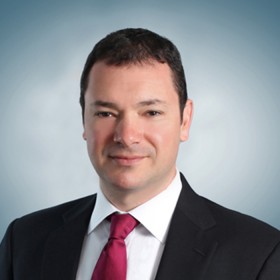 RenaissanceRe announced the appointment of David Marra and Ross Curtis.
A spokesperson said, "RenaissanceRe Holdings Ltd. today announced the appointments of David Marra to EVP, Group Chief Underwriting Officer and Chief Executive Officer of Renaissance Reinsurance U.S. Inc. and Ross Curtis to EVP, Chief Portfolio Officer. These changes are effective January 1, 2023.
"As Group Chief Underwriting Officer, Mr. Marra will be responsible for developing and executing the Company's underwriting strategy, including risk appetite, client engagement, and business and product development. Mr. Marra will also join RenaissanceRe's Governance Committee.
"In the newly created role of Chief Portfolio Officer, Mr. Curtis will be responsible for the execution of RenaissanceRe's gross-to-net strategy, advancing the Company's ability to create attractive portfolios and match those portfolios with the most appropriate capital. Mr. Curtis will oversee risk tolerance, portfolio optimization, deployed underwriting capital, and the Claims function. He will remain a member of RenaissanceRe's Governance Committee.
Kevin J. O'Donnell, President and Chief Executive Officer of RenaissanceRe, commented: "We believe we are entering one of the most attractive markets in decades. The appointment of two of our most seasoned leaders to these crucial roles positions us to capitalize on market opportunities and optimize our gross-to-net strategy across underwriting cycles."
Mr. O'Donnell continued, "These appointments reflect our deep bench strength. In his 15 years at RenaissanceRe, David has grown our Casualty & Specialty business into an industry-leading franchise and built our U.S. platform from the ground up. His client and broker relationships stretch across our underwriting book, and his risk acumen, coupled with his ability to bring together all aspects of the Integrated System, make him an excellent choice for this critical role. Ross is one of our most seasoned executives, and his underwriting expertise, combined with his deep understanding of our Integrated System, will ensure we remain at the forefront of portfolio construction and capital efficiency as we execute into this attractive market."
"Mr. Marra is currently the Chief Underwriting Officer for the Casualty & Specialty segment and President of Renaissance Reinsurance U.S. Inc. He has been with RenaissanceRe since 2008. Mr. Curtis is currently the Group Chief Underwriting Officer for RenaissanceRe and has held underwriting roles of increasing leadership since 1999."
Read More About